by Susan Paige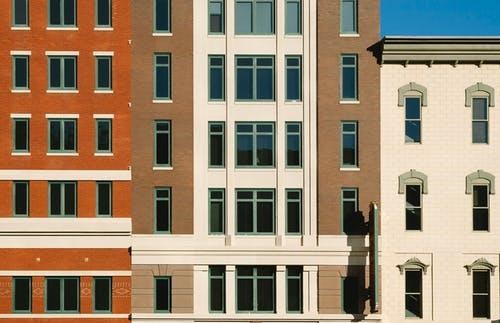 Source: Pexels.com
There are different homes for sale priced differently for their unique features and benefits. It takes a lot of research and leg work to find the best deal. Several steps must be taken to ensure the process is as smooth as possible.
Home Inspection
A home inspection is key to ensuring that there are no issues with the structure, plumbing, foundations, and other key sections of the home. The home inspector provides a report. The report can be used to identify issues which may require for parties to change their offer for the home or ask for the home to be fixed.
Making an Offer
Once an offer is made for a home, the ball is in the seller's court to accept or present a counter offer after making a rejection. Several counter-offers may be made until common ground is found.
Get a Credit Report
A good credit score and report goes a long way in lowering the interest paid on a mortgage for a house. A minimum credit score is typically required for mortgages to be approved. The credit score required depends on the type of lender. Government based-loans may require relatively lower credit scores for loans.
Find a Real Estate Agent
Real estate agents are well versed in the ins and outs of house hunting in their locations of expertise. They have large networks of homes that may be most suitable for the needs of potential home buyers.
Get a Home Appraisal
A home appraiser helps to independently estimate the value of the house being purchased. This helps to give parties involved in the purchase of the home a fair price for the home.
Organizing Paperwork
While there is a lot of paperwork to wade through, it is necessary to complete to have complete documentation which shows the rightful owner and appropriate transfer of the house.
Select the Home With a Mortgage Banker
A mortgage banker can help in providing loans with low monthly payments. With a mortgage banker, the process of getting a loan can be quicker and easier. They can find the most appropriate loans for a home buyer's unique needs and circumstances.
Keep a Back-Up Lender
A back-up lender helps to reduce the risks that could materialize if a loan which an individual qualifies for is not funded. Qualifying for a loan does not guarantee that an individual will be funded. A second lender can serve as the emergency backup needed to make sure there are no delays.
Review Utility Bills
Making a request for energy bills can help to save a lot of money in utility costs that may have been left undiscovered until after a house purchase is made. Home buyers could benefit from trying to find ways to reduce energy costs of a home.
Set a Budget
If you fail to plan, you're preparing to fail.  Setting a budget helps to identify the amount of money the feasible amount of funding that one may use for their home purchase.