by Beks
I went to a baby shower for a woman I work with.
And yes, I know I ended the above sentence with a preposition but sometimes, ending sentences with prepositions is the only way to not sound like Yoda.
Anyway – She is upper management and comes from a wealthy family. It didn't cross her mind that, in a company full of employees who have been on a salary freeze for two years, it's inappropriate to ask for six car seats. Yes. Six.
Heck, it's probably inappropriate in any crowd.
She said she needed one for each of her cars… and then threw in that she needed six cars because she has six houses.
Financially, she's where I want to be. Wait… she's way past where I want to be. But the reality is, she keeps talking about being 'happy tomorrow'. She'll be happy when 'this' happens or happy when 'that' happens. Those things come and go yet her anger and resentment stay.
I wanted to shake the unhappy look off her face and scream 'Lady! You've got money, a husband, and a healthy baby. What are you waiting for to be happy?!?!'
Hmm.
What am I waiting for to make me happy? Will being debt free be the one thing that puts a permanent grin on my face?
I know the answer to that and yet I still place my happiness in tomorrow.
Perhaps that's something I need to work on.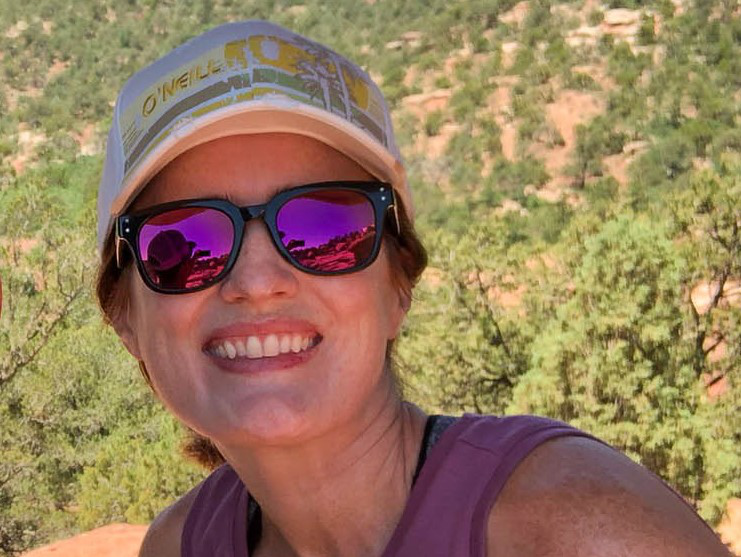 Beks is a full-time government employee who enjoys blogging late into the night after her four kids have gone to sleep.  She's been married to Chris, her college sweetheart, for 15 years.  In 2017, after 3 long years working the Dave Ramsey Baby Steps, they paid off more than $70K and became debt free.  When she's not working or blogging, she's exploring the great outdoors.