by Beks
For the past few weeks, my family has lamented that we haven't had a 'good' Christmas in a several years. Job loss and financial hardship have seemed to plague our family around the holidays. We have been wading in a giant pool of self pity for a while.
Monday, I was tossed violently from the pool.
I was sitting at my desk typing a report when a co-worker came up and admired the photo of my family – all 26 of us (my parents, siblings, nieces, and nephews). The photo looked normal to me. It was all the people I love, a sea of heads, each of us connected to each other. She counted each family member and carefully looked at each smiling face. She continued to stare for a long time and finally said to me, 'You have no idea how lucky you are.' (She lost her mother when she was young and her father passed on over the summer).
She walked away, visibly saddened at reminder of her loss.
I picked up the picture, looked at my family… and felt like the most ungrateful person in the world. How dare we complain about our finances and lack of gifts for each other when we are beyond blessed with something far more valuable than money?
I have an unbreakable bond 25 people who love me, who never judge me, who will laugh at me (um, I mean WITH me), and will fight any battle to protect me. I am more confident, more centered, and happier because of their presence in my life.
We were right in saying we hadn't had a 'good' Christmas in years. We've had an amazing, great, unbelievable, wonderful, blessed Christmas every year.
Merry Christmas Everyone!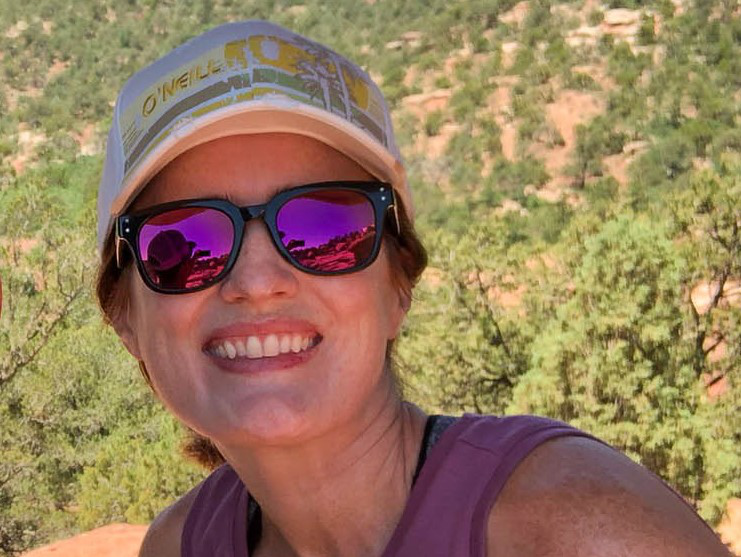 Beks is a full-time government employee who enjoys blogging late into the night after her four kids have gone to sleep.  She's been married to Chris, her college sweetheart, for 15 years.  In 2017, after 3 long years working the Dave Ramsey Baby Steps, they paid off more than $70K and became debt free.  When she's not working or blogging, she's exploring the great outdoors.