by Beks
My office is putting my through a 12 week management training course. While I have sincerely enjoyed the teachings about management techniques and understanding people, I have benefited the most from one statement…
Begin with an end in mind.
OK, so here's the sad part, I don't remember how exactly they applied that statement to management. BUT, that statement is HUGE for me personally.
Often times, I pick a task with no end. I want to get more fit or I want to eat a healthy diet or I want to live as a penny pincher and on and on and on. Here's the problem: Unending goals like these will lead to burnout.
Head smackingly obvious right? Then why do I keep making these stupid never-ending goals?
I think that's what I appreciated about the Dave Ramsey program and why it has worked for me. I was convinced to pay off one debt at a time. It's a goal with an end followed by another goal with an end. I also think that's why training for a marathon and a triathlon has kept me more motivated than working out without an end in mind. If I want to quit after I finish I can, but I have a feeling I'll be signing up for another one as soon as I cross the finish line.
Rather than say, 'I want to be debt free forever', say 'I want to pay off my car by next summer'.
Begin with an end in mind.
What is your end?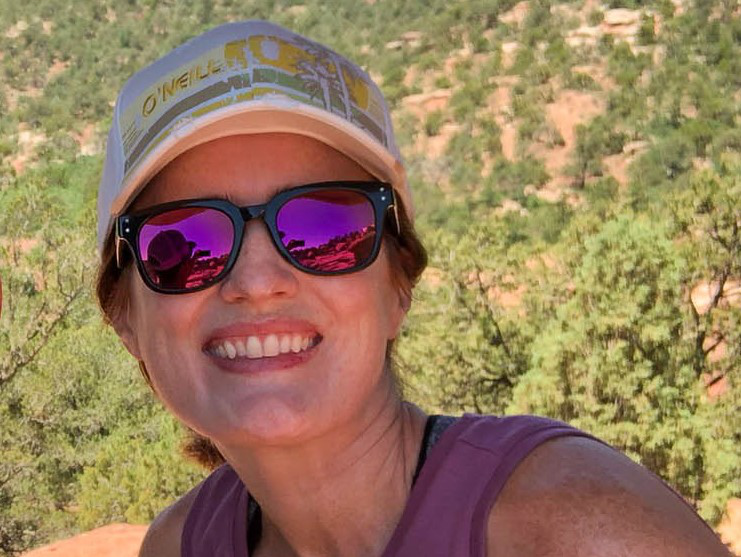 Beks is a full-time government employee who enjoys blogging late into the night after her four kids have gone to sleep.  She's been married to Chris, her college sweetheart, for 15 years.  In 2017, after 3 long years working the Dave Ramsey Baby Steps, they paid off more than $70K and became debt free.  When she's not working or blogging, she's exploring the great outdoors.