by Beks
As I said on Friday, I had $50 for the bachelorette party this weekend. I opted not to attend on Friday as it required $35 for the hotel stay and $35 for um… something else. Saturday, I got dressed in my bridesmaid 'uniform' and headed downtown.
A 7 pm bachelorette dinner time that coincided with a 7 pm baseball game start and the 7 pm Saturday night party crowd shot parking rates and traffic to a premium. Unable to find an overnight parking place, I parked in an hourly rate spot (a spot that makes more per hour than I do). All throughout dinner, I checked my watch thinking, 'Tick tock goes the meter – and my $50 allowance.'
I ordered the cheapest item on the menu, a $9 greek wrap, and had 2 – $2 beers. I dropped in $20 to cover my meal.
$30 left in my wallet.
We went to a club where I used $6 from my ash tray to have a Corona with the girls. As I sat nursing my beer with 'Bridesmaid' bedazzled across the chest of my pink tank top, guy came up to me and asked me to dance, he mentioned it was his 21st birthday… which had me thinking, 'What is the official definition of a Cougar? And dear Lord… I'm not one right?!?'
A few more hours passed and I realized that I could not afford $35 for the hotel. Parking costs had chewed threw my money. When I pulled out of the garage, the kind and generous parking man gave me a discount from $54 to $30. Maybe he saw the shock register on my face – or maybe it was because I had my car loaded with bridesmaids in the same pink tank tops giving him Colgate smiles while winking flirtatiously.
I survived the weekend on $56.
And… it wasn't so bad.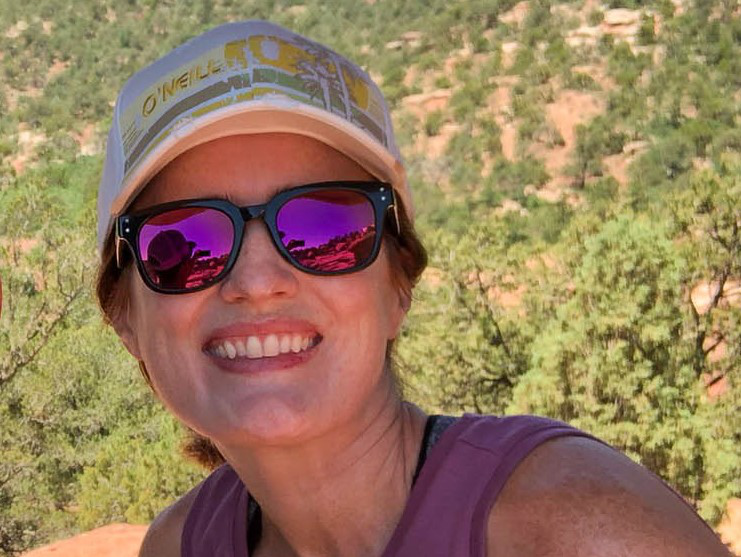 Beks is a full-time government employee who enjoys blogging late into the night after her four kids have gone to sleep.  She's been married to Chris, her college sweetheart, for 15 years.  In 2017, after 3 long years working the Dave Ramsey Baby Steps, they paid off more than $70K and became debt free.  When she's not working or blogging, she's exploring the great outdoors.