by Beks
One of my dogs passed away. He's not the first I've lost, but for some reason, his passing hit me harder than any other dog I've had before. He was sweet, gentle, and ever willing to please. He actually passed away about a month ago, I just couldn't talk about it before now.
Financially, the smart thing would have been to keep my family a one dog family but every time I came home and saw my remaining dog mope around the house, I knew I couldn't leave things the way they were. When he stopped eating and whined constantly, I was reduced to tears on a daily basis.
I spent a week searching shelters but couldn't seem to find a dog that fit our dynamic. I don't believe in buying dogs for short term commitments and knew bringing home anything but a perfect fit would be a bad idea. I decided to stop at one more, knowing if I didn't find the right dog, I'd simply give up.
Then I met Hutch.
I was still in the habit at crying at the sight of dogs and sat on the floor thinking I'd never find another I could love at much as my last. Hutch took one look at me, crawled into my lap, and promptly fell asleep.
Needless to say, he came home with me.
Financially, I made a mistake. A dog is a financial responsibility – even if he is replacing another. Physically and emotionally, I did what my heart (any my other dog) needed.
If you see a redhead jogging down the street with two wagging tailed dogs and a grin the size of Texas… that's probably me.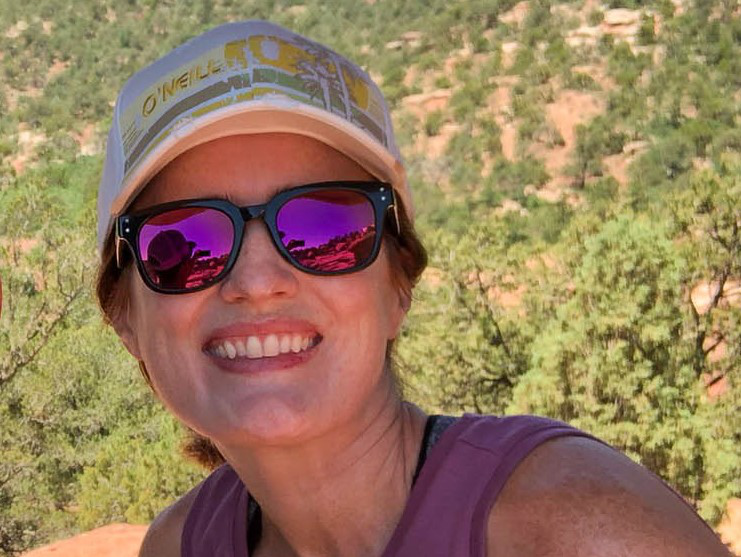 Beks is a full-time government employee who enjoys blogging late into the night after her four kids have gone to sleep.  She's been married to Chris, her college sweetheart, for 15 years.  In 2017, after 3 long years working the Dave Ramsey Baby Steps, they paid off more than $70K and became debt free.  When she's not working or blogging, she's exploring the great outdoors.