by Beks
Yesterday, my husband notified me we would have guests – one hour before their expected arrival time. I think he does this on purpose because I keep a clean house but I tend to go a little over the top when we have guests over. I wash the baseboards, scrub the fan blades, clean the oven… you get it. The more time I have, the more likely I am to get to cotton swab level.
Then, he casually mentioned that the guests were old high school buddies and this was really important to him.
On the inside, our home is nice. On the outside… well, let's just say we usually wait until the sun has set and our guests have had a glass or two (preferably three) of Chardonnay. We can't afford landscaping so our yard is a grouping of well mowed weeds and raked dirt piles.
Before we went on this recovery from debt diet, we had planned to landscape our backyard and remodel our 50 year old kitchen. Take out another loan – it would have been so easy. But now, we're living within our means and paying off debt. It will likely be another 5 years before we can pay cash.
It's hard to deal with the pressures of keeping up with our peers. It's hard to not feel a little embarrassed at our less than presentable yard (though to be fair, his friends had nothing but nice things to say).
Sometimes it's hard not to feel frustrated but…
It's not hard to feel relief from the lifting debt. Seeing we're only about a year away from being debt free is like breathing again.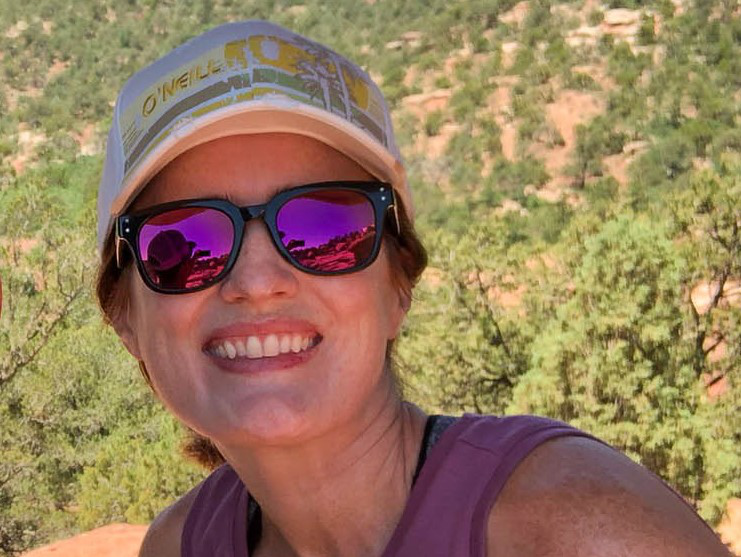 Beks is a full-time government employee who enjoys blogging late into the night after her four kids have gone to sleep.  She's been married to Chris, her college sweetheart, for 15 years.  In 2017, after 3 long years working the Dave Ramsey Baby Steps, they paid off more than $70K and became debt free.  When she's not working or blogging, she's exploring the great outdoors.