by Beks
As my husband, my brothers, and I leave for our summer vacation today, I can't help but remember some of the best summers of my life growing up. My brothers and I have always been close friends – and always up to no good.
When my brothers (John & Mike) and I were 13 and 15, one of my dad's oh so responsible employees showed us how to build a potato gun – because everyone knows the combination of pipe, potatoes, a bottle of WD-40, and a flame tool are landmark in safety and you should share them with teenagers.
We spent our afternoons launching the potatoes into targets… *cough* the pool deck… *cough* the new trees… *cough* the house siding… (sorry 'bout those dents dad)
On a particularly hot day, John filled the chamber up with a combination of Rave hairspray and WD-40. The fumes filled the air as he quickly spun the cap on and pulled out the matches. He touched the flame to the side and a loud BOOM exploded into our ears. Mike and I looked down to see John on his back, his shoes smoldering, and the lawn burst into flames.
He hadn't spun the cap on tightly and instead of launching the potato, the force rocketed the cap and the flame onto John's shoed feet.
Responsibly… Mike and I laughed hysterically at John.
We laughed so hard, we overlooked the fact that the lawn was still on fire. About 60 seconds of laughing at John's smoldering blackened shoes went by before we suddenly became aware that the fire was growing. If mom saw the fire, she'd never let us shoot another potato again (though I'm not sure she ever truly 'approved' it in the first place).
Mike ran for the hose while John stomped out what he could.
Fortunately they got the fire out (hence the reason they are such good firefighters… they started young) but there was still a huge problem…
There was a black spot of charred lawn directly in front of the screen door that mom surely wouldn't miss. We couldn't think of a believable story for the burn spot and we certainly weren't going to tell the truth sooooo…
We dug out the lawn, tossed it across the fence, threw on some fresh dirt, then went inside and told mom the dogs had dug a patch of the lawn.
As for John's shoes? 'Pssshhh. Mom, that's a fashion statement. Don't you know style?!?!'
My best summer vacation memories were never about where we stayed or what kind of expensive things my parents bought, they were always about the fun times with my family.
Sure, we aren't going somewhere nice this year, but we're going together – and that's the best part.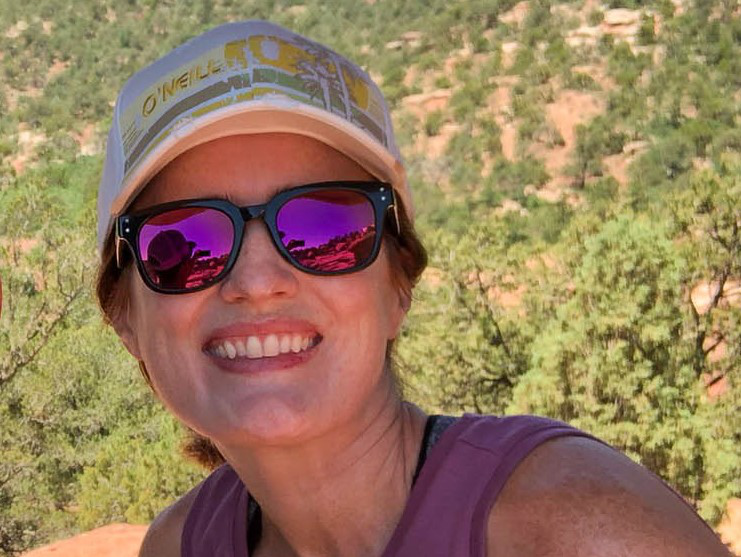 Beks is a full-time government employee who enjoys blogging late into the night after her four kids have gone to sleep.  She's been married to Chris, her college sweetheart, for 15 years.  In 2017, after 3 long years working the Dave Ramsey Baby Steps, they paid off more than $70K and became debt free.  When she's not working or blogging, she's exploring the great outdoors.