by Beks
My husband and I wanted to take a nice vacation this year but our debt diet prevented us from going on our annual trip to Hawaii.
These are the times when I hate the fact that I'm finally living below my means – even though it's good for me.
But, that didn't stop us from booking a great place just steps from the Pacific Ocean. The gentle sea breeze and the sounds of the ocean will caress us as we drift off to sleep.
How did we fit this into our budget?
Hello beach camping.
Sure I'll have sand in my ears and hair for a week straight but… I'll be soaking up the sunshine, grilling 97 cent chicken while spending $90 for the weeklong campsite.
As San Diegans/Californians, we are fortunate to have beach camping sites within a few hours of home. With very careful planning (6 months in advance through ReserveAmerica.com), a great California vacation can be very inexpensive. Didn't reserve 6 months in advance? A lot of these campsites have last minute cancelations. Sometimes you can get an unclaimed campsite for the same day.
I know California isn't the only place with good, inexpensive campsites.
Name your state and share the best cheap vacation spot. America is a BEAUTIFUL place. Let me know what your neighborhood has to offer. I want to know where to go next year!
Looking for a good California beach site? You can't go wrong with Carlsbad State Beach, San Clemente State Beach, and Doheny State Beach. All three will put you steps from the ocean and run about $35 a night. You can put multiple tents on each site and can split the cost like we did. You can (and need to) book the sites 6 months in advance. Sign on to the Reserve America website at 7:55 am on the 1st day of the month. Example: We booked a site for a week in July on February 1st a 7:55 am. Happy camping!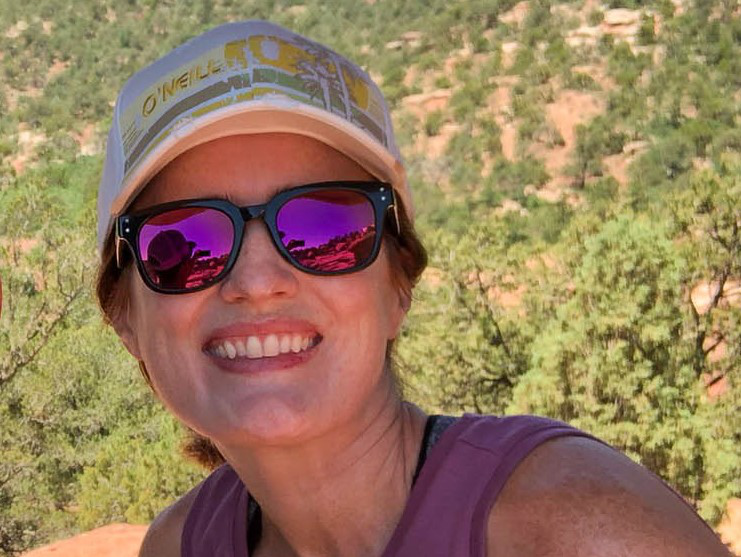 Beks is a full-time government employee who enjoys blogging late into the night after her four kids have gone to sleep.  She's been married to Chris, her college sweetheart, for 15 years.  In 2017, after 3 long years working the Dave Ramsey Baby Steps, they paid off more than $70K and became debt free.  When she's not working or blogging, she's exploring the great outdoors.