by Beks
When my husband and I were first married, we kept our money separate.
We argued about who should pay for groceries, who should pay for dinner, and who should pay for everything in between. I hated asking him for his half of the rent each month. He was my husband – not my roommate. It finally came to the breaking point when he couldn't afford rent and we had to clean out our savings and use our credit card to get by. We opened a joint checking account the very next month.
We learned to work beside each other and the arguing stopped.
We made our mistakes – financing nice cars, charging vacations to credit cards, and remodeling our bathroom on credit – but now that we're working to become debt free, we are partners in the fight. I wish someone had told me early on that working together as a couple was a necessity for a good marriage and good financial health. As I listen to my co-worker talk about his wife 'owing' him money for tires on her car, I couldn't help but think… 'No wonder he's on his third marriage.'
So how do we do it? We each get a $3 daily allowance in cash each week. I don't care what he spends his on, and in return, he doesn't care what I spend mine on. We usually spend the money on work clothes or a bi-weekly dinner out together. This week, we split the cost of a silly $15 video game we both would enjoy and a $25 set of solar lit pavers for our garden. (And yes I know, $3 may be more or less than you spend, but it works for us)
My husband and I rarely argue about money now that we've enacted the $3 daily allowance rule, but we still fight about very serious issues… like the direction of the toilet tissue.
Do you keep your money separate? Or do you have a joint account? And how much do you allow each other to 'blow' each day?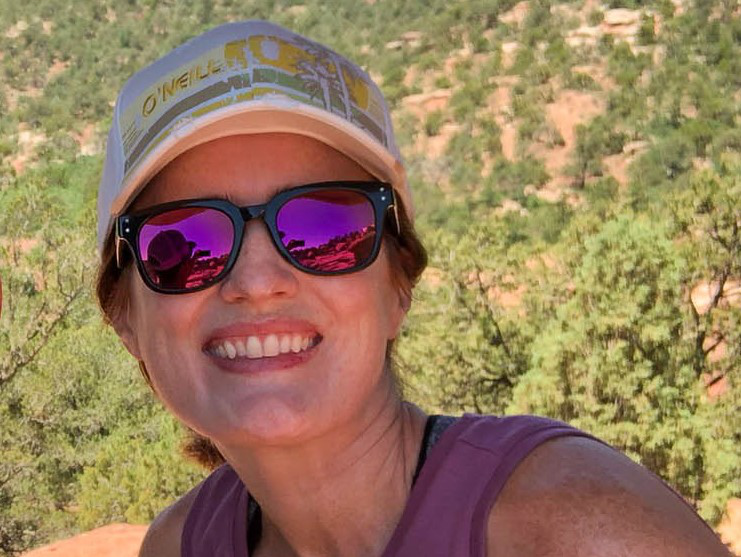 Beks is a full-time government employee who enjoys blogging late into the night after her four kids have gone to sleep.  She's been married to Chris, her college sweetheart, for 15 years.  In 2017, after 3 long years working the Dave Ramsey Baby Steps, they paid off more than $70K and became debt free.  When she's not working or blogging, she's exploring the great outdoors.