by Beks
My husband decided to throw a 'redneck party'. We live in a back country part of San Diego and our city is often made fun of thanks to the prevalence of confederate flags and livestock. Realistically, my husband thought it would be funny to dress in overalls and drink homemade beer with all his friends.
As we started working through the details, I couldn't help but wonder… maybe rednecks have it right. Here is how we have prepared so far and the current expenses:
I threw together an online invitation for our friends (free):
It's time to round up yer cousin and yer sister from their mobile home… we're havin' our first annual REDNECK PARTY!!
Why?
Because if you can't beat 'em, join 'em!
What shall you wear?
Guys: Pull your overalls out of the closet and throw on a wife beater tank top or your favorite Nascar t-shirt. Mullets, farmer tans, and confederate flags are strongly encouraged. Teeth are optional. Don't forget your Skoal can.
Gals: Throw on your finest Walmart duds, tube tops, and platform flip flops with those Daisy dukes. Apply sparkly blue eye shadow liberally.
What should you bring?
Beverages: Pabst Blue Ribbon and Boxed/Jug wine.
Food: Moonpies, Cheese Puffs, Pork & Beans, Pigs in a Blanket, Fried Spam, Baked Beans, Spray Cheese, Potato Salad, etc.
Who will serenade us?
Hank Williams Jr., Merle Haggard, Kid Rock, Lynyrd Skynyrd, ACDC, and Gretchen Wilson.
There may be some games, there may be a redneck Olympian torch lighting ceremony, there may be prizes… but I can't give it all away now can I?!?
So, hop in your 1987 Toyota Tercel and git over here!
We borrowed some used hubcaps from the local tire store to play games with and use for decorations (free).
We are wearing our own clothes (circa 1980 – also free).
We borrowed a wheel barrow from our neighbor for wheelbarrow races (free).
We pulled an old rope from the garage for the lasso competition (free).
We are borrowing new toilet seats from my husband's plumbing company to play redneck horseshoes (free).
We rented country CD classics like Gretchen Wilson, Confederate Railroad, Kris Kristopherson, and Merle Haggard from the library (free).
So far, our expenses are zero! Perhaps we should rename the party 'Working toward our debt free goal and having fun at the same time'. I'll be sure to toss some pictures up here next Monday after the party.
Any ideas on cheap gatherings? How about additional games for our redneck party?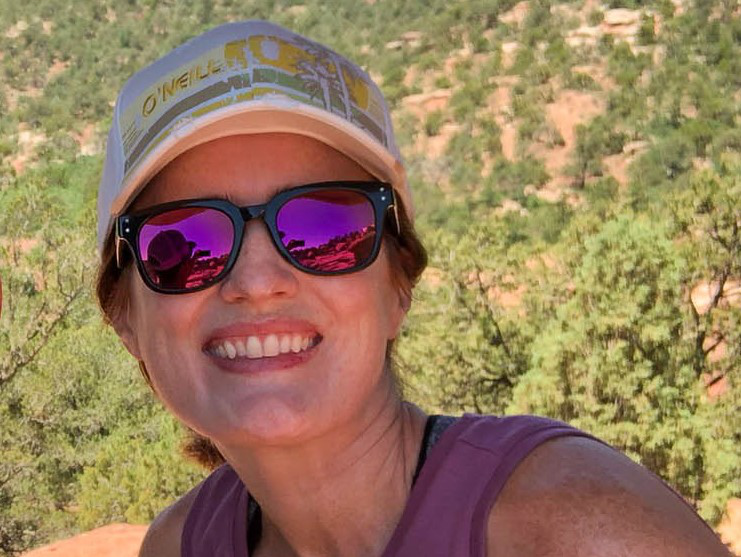 Beks is a full-time government employee who enjoys blogging late into the night after her four kids have gone to sleep.  She's been married to Chris, her college sweetheart, for 15 years.  In 2017, after 3 long years working the Dave Ramsey Baby Steps, they paid off more than $70K and became debt free.  When she's not working or blogging, she's exploring the great outdoors.