by Beks
This may come as a surprise but…
I've been debt free before.
There was a moment, for about 3 days, in college when I had no debt. My car was paid off, my credit card had no balance, and I didn't have a mortgage.
Then, I came close again after we closed on our house. We had been saving for a year and the money returned to us from escrow was used to pay off my husband's credit line.
That credit card debt freedom lasted a few weeks before we decided to remodel our master bathroom and take a trip to Hawaii.
My finances are like a yo-yo diet. Sure I'd love to eat healthy all the time but rolled tacos with Mexican guacamole? I can't resist.
Just like weight loss, a diet is silly. The only real option for permanent results is a lifestyle change. Staying thin requires eating less than or equal to what you need – staying financially healthy means spending less than you make. Sure it looks easy on paper, but only those who have suffered through it (and continue to suffer through it daily) know how hard the struggle can be.
This is the longest I've been on a financial diet – and I know I've got what it takes to keep the 'weight' off.
Yeah, the change is lame – but the results… those are what I'm grinning at each month when the credit card statement arrives.
One day… it will say…
$0
Which is harder for you: Losing weight? or losing debt?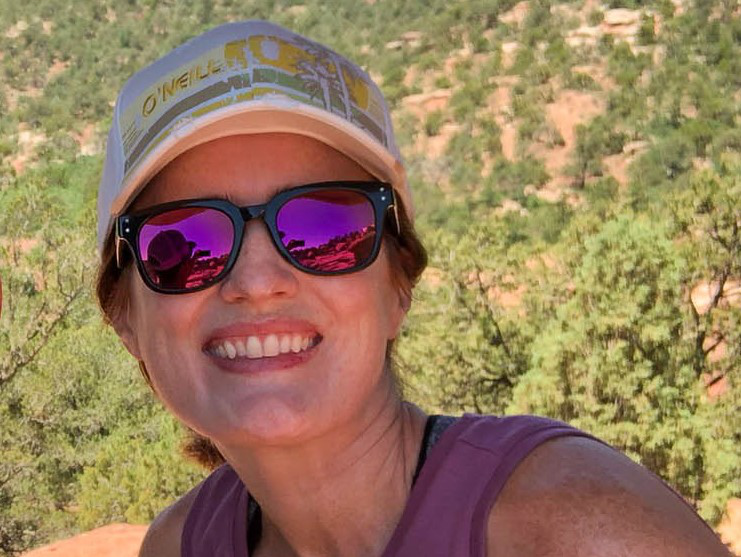 Beks is a full-time government employee who enjoys blogging late into the night after her four kids have gone to sleep.  She's been married to Chris, her college sweetheart, for 15 years.  In 2017, after 3 long years working the Dave Ramsey Baby Steps, they paid off more than $70K and became debt free.  When she's not working or blogging, she's exploring the great outdoors.