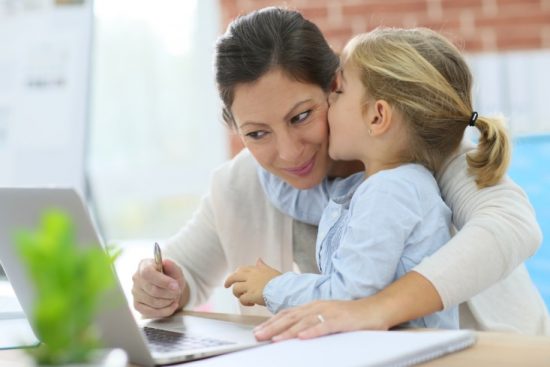 Being a stay-at-home parent is inarguably one of the most fulfilling and frustrating jobs on the planet. For one, you get to see your children grow and change — but to do this, you must sacrifice the perks of the working world, including the camaraderie of co-workers. Fortunately, staying at home doesn't mean surrendering the most useful aspect of having a job: additional income.
Even after just a few weeks of doting on my first baby boy, I was itching to get back to work. Instead of abandoning him to daycare, I sought job solutions that would allow me to stay at home while completing projects and earning pay. Today, I am still satisfied as a stay-at-home mom, and I receive extra satisfaction from my stay-at-home job. For other stay-at-home parents interested in having your kids and working, too, here are seven easy, flexible jobs I've tried that helped me be both a proud parent and an excellent earner.
Daycare Provider
New parents have plenty of opportunities to connect with fellow new parents. During pregnancy classes, in doctor's offices, and at baby classes (like music and swimming) I was able to cultivate a network of moms and dads who were going through the same situations I was. The difference was that most of them were planning on returning to work; fortunately for them and me, I wasn't. Thus, I was able to start a small daycare among friends and earn a healthy income doing what I wanted to do as a new mother: take care of babies.
If you didn't gain such a close-knit group during your pregnancy, you can still become a daycare provider. You can post fliers in your neighborhood to build awareness of your business, and you can even take in pets if you aren't yet comfortable around others' kids.
Crafter
Whenever I didn't need to directly interact with my children, I usually had some sort of craft in hand. At first, crafting was simply a hobby I used as a creative time-waster, but eventually, I recognized that I could spin my diversion into another money-making scheme. With a few online stores and a spot in most of my city's craft fairs, I was able to earn a sizeable chunk of change — and rid my house of all the crafting clutter.
Hundreds of hobbies translate well into small income generators: baking, sewing, woodworking, knitting, and more. However, before you can safely sell your goods, you should consider filing as a limited liability corporation, so you can protect you assets fully.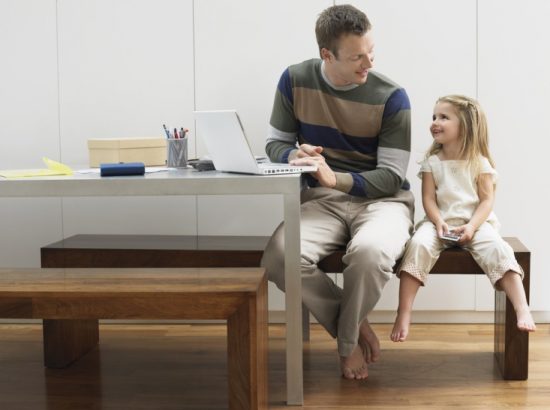 Secret Shopper
As soon as my kids could walk, I knew I had to get out of the house. It didn't matter where we went — as long as we were breathing fresh air. Fortunately, I was able to use my need for movement to bring in some cash. A handful of stores will pay shoppers to rate their in-store experiences. Now, secret shoppers can turn to apps containing lists of "missions" that make finding convenient, paying tasks a snap.
Tutor
When my kids started going to school, I quickly realized how much basic information I had forgotten. In order to be a better mom, I quickly enrolled in a handful of simple courses and bought textbooks to relearn all my lost knowledge.
Not only did that help me encourage my kids to succeed in class, but it allowed me to earn some side money as a tutor for other parents' kids. Advertising with fliers at my kids' schools — and eventually online on various tutoring websites — I accumulated a gaggle of well-paying tutees.
Salesperson
Eventually, my kids became teenagers, and the benefits of being a stay-at-home parent were fewer. Still, having been out of the regular work force for so long, I was reluctant to commit to a set schedule outside my home. Instead, I turned to sales. In the past, companies like Mary Kay Cosmetics and Tupperware allowed enterprising individuals to get a business up and running fast. Today, companies like this still exist, and with Web connections, the jobs are more flexible and fun than ever.
Freelancer or Consultant
I only recently turned to freelancing, and it is undoubtedly the most rewarding job I have ever had (besides being a mom, of course). It is as fulfilling as real work, as you work with clients and complete projects just like salaried positions — but you get the flexibility and authority of working for yourself. If you were successful in your field before your child or you have a wealth of specialized knowledge you are itching to put to use, freelancing or consulting is likely the best option.