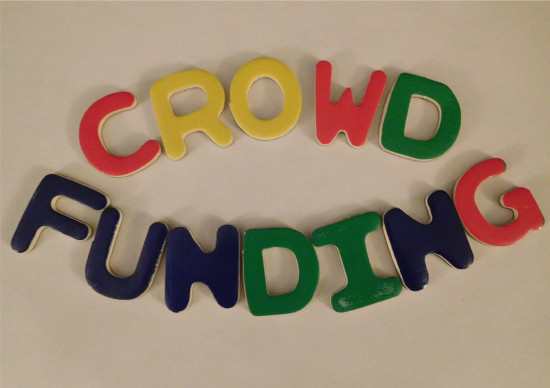 It's hard to transform your groundbreaking idea into reality if you're in debt and don't have the necessary capital in order to get it started or operate it. This is a big problem for most individuals who want to create a business, but don't have the money to do so and may have poor credit so they can't get a loan. There is a new way to find the much-needed money in order to operate the business. One way of gathering funds for a business idea or a project is through crowdfunding.
What is Crowdfunding?
Basically, crowdfunding is the process of getting money in small amounts from a large base of contributors. This type of fund generation is typically found online, since there are a larger number of potential contributors, and the funding method is easier since it would be done through the web. Crowdfunding is not only applicable to business propositions or start-up ideas as it can also be used to help accomplish a project or a humanitarian cause.
There are various benefits of using crowdfunding as a means to generate the necessary capital that you need for your business or idea. First is the number of potential "investors" that might agree with your idea and thus, donate for your cause. The number of users on the internet is vast, and it spans across the whole world. Ideally, if your idea or project is innovative, a lot of people would opt in for you and give you some funds. They might also advertise your idea to their peers. This causes your idea to spread like wildfire to everyone, and in turn, get the necessary funding for the people who like your project. The second benefit is the amount of money involved as in crowdfunding, you have no set limits. Because of this fact, someone can give as much as they want, even if it's only a dollar. If you get a thousand people to donate just a dollar for your project, then you already 1000 dollars for it. If you have a larger goal than a much bigger projected amount can be achieved as well.
Crowdfunding Platforms
There are online platforms wherein you can put up your idea or project for others to see and potential donate funds. These crowdfunding websites help other people raise awareness for their causes, their ideas, their projects, and their businesses. The variety is quite extensive. Many of the sites have categories for certain types of funding (for example Plumfund.com even has an area specific for nonprofit organizations to raise money) while others categories cater to almost anyone with an idea or project they hope to fund.
Conclusion
Crowdfunding proves to be beneficial for individuals or groups who need the necessary funds for their ideas or projects. It makes use of the connectivity that we experience through the internet to gather more funding for our ideas. It also takes advantage of the amount of money that can be given by a contributor, as giving someone's spare change to fuel one's project will not affect the contributor so much.