by Beks
When our realtor contacted me, she initially told me she had two offers in hand.
Two.
Nothing makes a heart go pitter patter quite like two offers (said dripping with sarcasm). By Monday, we had 13. Lucky number 13. AND, they were what we wanted to get for the house.
Helpful advice for those who are selling (and it's in line with Dave Ramsey) pick a top performing realtor. Our realtor is in the top 5% for our county. She met with us at the very start to discuss exactly what we needed to do and what we didn't. She did several walk throughs, giving us lots of helpful feedback along the way. Some things she recommended specific to our situation
1) Home staging. She recommended we stage the home since it had no furniture…at a painful cost of $1,800 (she split the cost with us). I disagreed but went with it anyway. When you have a top performer, you have to listen. While I don't think this is great in every situation, it definitely worked in ours. Feedback on the staging was amazing from nearly everyone who saw the house. Heck, I wanted to move back in!
2) Home warranty. This is very un-Dave Ramsey but she said in very sue happy California, it's been her experience that it's just less stress to get one… at a price tag of $500.
3) Remodeling before selling. She doesn't always recommend this (she rarely does) but since my husband is a contractor and we only have to pay for materials, it made the most sense. We redid the kitchen, a bathroom, repainted the entire house inside and outside, and a whole bunch of other small repairs based on her recommendations. Total cost about $20K.
4) She put on house on the market on a Friday morning and held open houses Saturday and Sunday. We had over 200 people through our house those days. Thirteen offers by Monday afternoon. All but two were over asking price.
Would the above work for you? Nope. What is the best for your situation? GET A GOOD REALTOR! Everyone is a realtor these days. We have an aunt in Texas who is a brand-new realtor who assumes she will be our realtor next year when we buy. There will be a very painful conversation explaining that won't be happening. This experience really drove home Dave's advice. This is the BIGGEST sale and/or purchase of your life. Now ain't the time to be concerned about Aunt Nancy's feelings.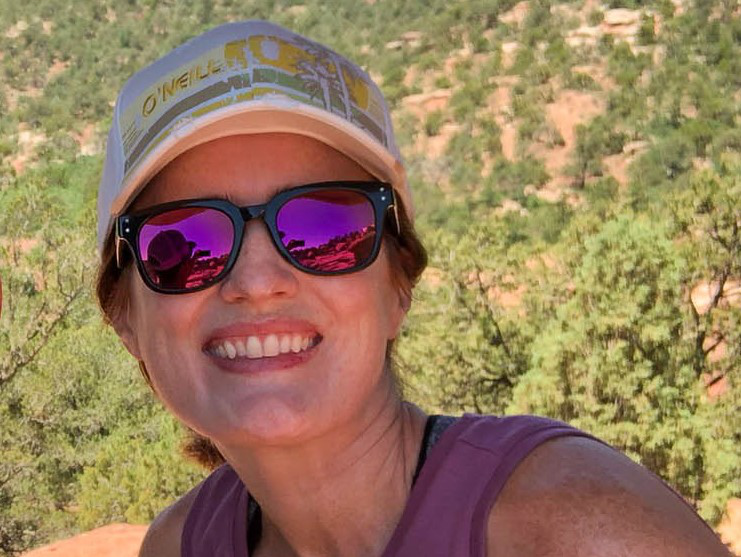 Beks is a full-time government employee who enjoys blogging late into the night after her four kids have gone to sleep.  She's been married to Chris, her college sweetheart, for 15 years.  In 2017, after 3 long years working the Dave Ramsey Baby Steps, they paid off more than $70K and became debt free.  When she's not working or blogging, she's exploring the great outdoors.