by Beks
Sorry for the lack of an update last week…I was on a flight to Texas…for a third-round interview. Things change fast these days. I'm actually on two sets of third-round interviews. One for an in-person job in Texas and another for a 100% remote job.
The Texas job is a stretch job.
Downsides:
• Lots of hours required at the start.
• It's in 100% in person which would be a huge shift for me since I haven't worked in person since last March.
• Culture/weather shock. Let's not pretend it's going to be easy moving from California to Texas.
• Move required immediately which means I'll probably move there by myself for at least two months and be away from my kids which would be rough.
Upsides:
• It's a step up from my current role.
• The company has a stellar reputation and has the highest employee job satisfaction number I have ever seen on Glassdoor.
• From a resume/job growth perspective, I can't do better. This is the crème of the job crop.
• Shared values.
• More money than I currently make.
• Benefits are insane.
• My boss is awesome.
The Remote position is interesting.
Downsides:
• It's a step DOWN from my current role.
• The company is huge but it's not as well-known as the Texas company. It's not resume gold.
• Roughly 18% less than I make now which seems to be par for the course with remote roles.
• I didn't feel super connected with my boss.
Upsides:
• It's remote. I have LOVED working remote for the last year. This would allow us to be full-time RVers which is what we want for the next year or two.
• We don't have to move right away and would probably stay put through the holidays.
• Despite not having the greatest reputation, they scored on the higher side on Glassdoor. Not as high as the Texas job but not low.
• Huge room for growth. They are developing the department and there are two levels above the role that will likely need to be filled in the next year or two.
• I could move to Kansas near my sister and buy a big piece of property.
I don't have either one yet but there's always a chance I could get both and will need to make a decision.
What would you do?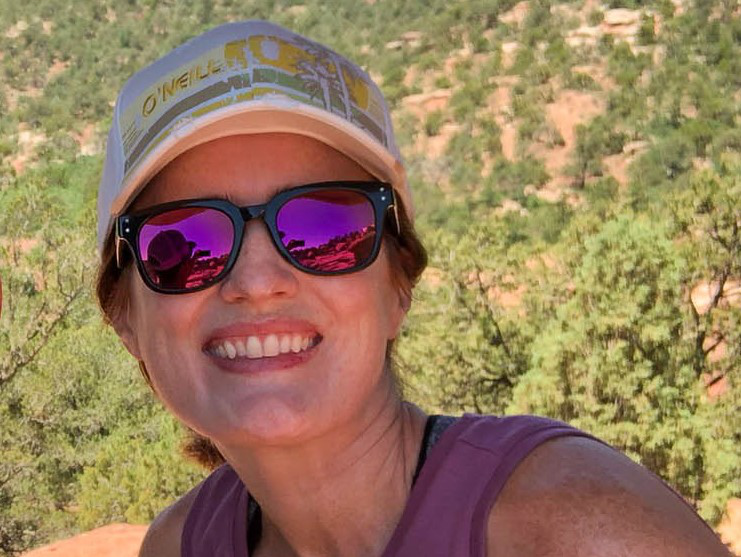 Beks is a full-time government employee who enjoys blogging late into the night after her four kids have gone to sleep.  She's been married to Chris, her college sweetheart, for 15 years.  In 2017, after 3 long years working the Dave Ramsey Baby Steps, they paid off more than $70K and became debt free.  When she's not working or blogging, she's exploring the great outdoors.