by Jenny Smedra
This month marks one year since I've returned home. Being away has made me realize how much I miss being here for the important family moments, like birthdays and holidays. Now that I'm actually here, I'm remembering just how hectic this time of year gets. My family is full of summer babies. It always gives us a reason to celebrate. However, that means every other week from May through August, we also have to buy gifts, make elaborate desserts, and plan parties for the birthday boy or girl. As you might guess, this can get quite costly in a big family. So, we have come up with some inexpensive birthday party ideas that have been huge hits for kids of all ages. We've found that you don't need to sacrifice fun for your budget even when things are tight.
5 Inexpensive Birthday Party Ideas
Growing up in a big family meant that we were always looking for ways to save money and stretch our budget. I feel this is something we do very well by creating an experience rather than focusing on the gifts. This is especially helpful when money is tight or you have several gifts to buy. Here are some of the most fun and inexpensive ideas we have had over the years.
1. Family Game Night
For your next birthday party, choose the person's favorite board game or parlor game, and host a family game night. While you don't need an excuse to play games as a family, it's a great way to spend quality time together. This year it's also one of my best inexpensive birthday party ideas. My mom loves crime novels and documentaries. So, we are having a family game night to solve a mystery.
Usually, I prefer to host these evening at someone's house for larger groups. However, it can be a lot of prep work and clean up. Instead, you can also check out a local game board game café to host your next gathering. These dedicated cafés provide many games, food, and drink options as well. Just be prepared to pay an entrance fee for the convenience.
2. Outdoor Movie
A few years ago, we set up the kiddie pool and watched my niece's favorite movie on the side of the house. Everyone had a great time. In fact, the kids still talk about it. With some popcorn to share, we made our own home cinema on the side of the house. All you need is a portable projector, camping chairs, blankets, and a large open space.
However, if you don't have the equipment or proper setup, you may need a few important things for this one. First, you need suitable place to watch. If you don't have a large white wall, indoors or outdoors, you will need to get a screen. When there was no money in the budget, we resorted to a shower curtain. And for the record, it worked well when we weighted it down. You also need a projector. If you want to try one out before buying, ask around with your family and friends. More than likely, someone would be willing to let you borrow theirs for an evening.
3. Decorate Your Own Dessert
My mom and her sisters love to bake. They make some of the most delicious and decadent desserts you can imagine. So, what kind of birthday cake do you make for a group of bakers? Get an assortment of fruit and candy toppings so they can each make their own desserts of course! It is also one of the most fun, creative, and inexpensive birthday ideas for the cake.
I like to pre-bake individual cupcakes and cookies so they are ready to go when everyone gets there. If you prefer ice cream sundaes, you can scoop single servings as the base. Then everyone can build their own, adding frosting, sprinkles, candy, and any other toppings they like.
4. Karaoke Night
If your group likes to sing, you don't need a karaoke machine for this one. Hosting a karaoke night is a blast. I know I was blown away by the unexpected talent in the room. There's no need to rent a karaoke machine if you have a smart TV and a microphone. Simply look up your favorite songs on YouTube with lyrics. Then, connect to your TV or computer monitor to sing along.
Depending on the group's taste in music, you can also do theme nights. My friends and I have done 80s hair bands, 90s boy bands, Disney Classics, and favorite Christmas songs around the holidays. With a little encouragement and accompaniment, it's hard for even the shyest to resist joining in.
5. Family Campout
This last suggestion is one of my personal favorites on this list of inexpensive birthday party ideas. I love the outdoors and camping. However, it was hard for my parents to find the money and time to get away. So, we would set up tents in our back yard and camp out under the stars. With a small camping grill, we were able to roast hotdogs and marshmallows as we told ghost stories.
While it can be fun to visit local campgrounds, especially if they have lakes and hiking trails to explore, you don't even need to leave home to have a family campout. You can keep it more intimate with a small group, or include all your family and friends. Although we have plenty of tents for everyone, as kids my brothers, cousins, and I also built some impressive forts with ropes, tarps, bed sheets, and blankets. Just be sure to check the weather forecast so you can plan accordingly.
Making Memories
Although gifts are always welcome and appreciated, you don't have to spend a fortune to make birthdays memorable. Find something that everyone enjoys and be open to new ideas. We have created cherished memories through new experiences that we have shared during these special family moments.
Read More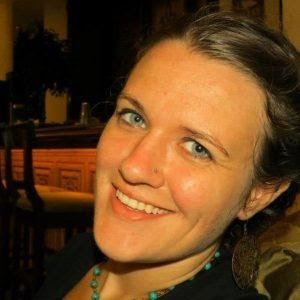 Jenny Smedra is an avid world traveler, ESL teacher, former archaeologist, and freelance writer. Choosing a life abroad had strengthened her commitment to finding ways to bring people together across language and cultural barriers. While most of her time is dedicated to either working with children, she also enjoys good friends, good food, and new adventures.