by Hope
I bought a house. First time that I have ever bought a house really. And I did it ALL ON MY OWN!!! You have no idea how incredibly proud I am of this.
The total loan amount is $98K. My monthly payment will be $662 for now. And it appraised for $130K. I think I did good, really good. Thoughts based on those numbers? We are two weeks in from closing (June 15th) and thus far, no buyers remorse. I really thing this was a good move.
What I Bought
The home is a single story, all brick house built in the early 70s. (I thought it was the 50s, but have been corrected by county records.) It was 3 bedrooms, 1 1/2 bath with a little over a quarter acre lot. No updates had been done to the home since it was built.
The seller (my landlord of 4 years) paid for a new roof, new blower motor for the A/C and new electrical. It was still a fuse box!
Similar homes, based on the appraisal and Zillow searches, are selling in this area for an average of $115-142K. I got it for $95K and he paid closing costs. (I started at $90K but went up to $95K when he agreed to pay for the improvement listed above.)
What We've Done
We have been BUSY! And I have learned a lot about power tools. We tore out the kitchen in its entirety and Gymnast BUILT new kitchen cabinets. Seriously! My 16 year old designed and built new cabinets. No top cabinets at all. And the bottom cabinets are all open shelves. We then used plumbing pipes and reclaimed wood to make some "floating shelves" up top.
We don't have countertops, saving money for those after I pay off my car. So we've just got plywood laid on the cabinets for the time being. It works. On the other side, we made space for a future dishwasher, but we know that's months away. While I worked extra jobs to save for a sink, we did all our dishwashing in the bathroom sink…that was a ROYAL PAIN. But so worth it.
We put in a fence and back deck with the help of one of the twins' firefighter friends. Since wood is so expensive, we used hardware cloth (larger opening chicken wire essentially) between fence posts instead of wood.
Next goal is to put in a back door, but that's another savings goal. I've begun a running list of house projects. But we are trying to DIY as much of it as we can. So far, I've been super pleased. And we are learning ALOT!! I really enjoy this type of work.
We have decided the style of our home, the inside at least, will be industrial meets shabby chic rustic farmhouse. I love it. I am loving doing it. My kids are participating in the improvements and making it our own. And I am definitely loving having my very own home. After WAY TOO MANY moves since the kids' dad and I split, 13 years ago, this is heaven. So grateful!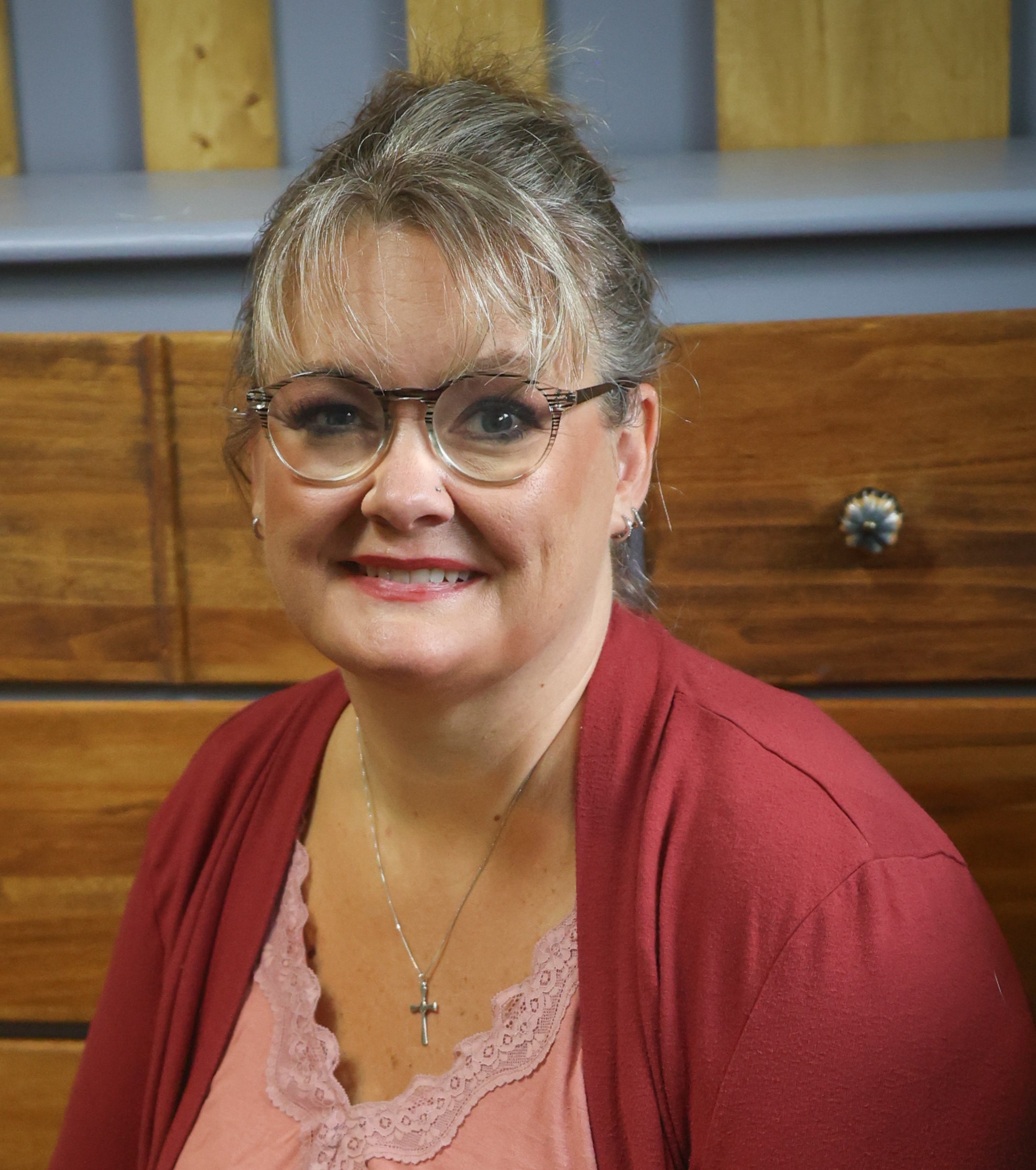 Hope is a digital marketing manager and foster/adoptive single mom to five kids. She has run her own consulting company for over 15 years and took a leap of faith returning to the corporate world in 2021 to a job and team she loves! Hope began sharing her journey with the BAD community in the Spring of 2015 and feels like she has finally mastered the balance between family first and wise financial decisions.