by Hope
"List what you would spend a million dollars on, just for you."
That was the question I was presented in my weekly journal the 52 lists project. <=this is an Amazon link (not affiliate) to the book I am using, there are several versions if  you are interested
It was the second part of that prompt that had me stumbling.
And after I finished answering it, I had another realization. I'm still not prioritizing my debt the way I should. (And yes, I realize this is just an exercise, but it was still eye opening.)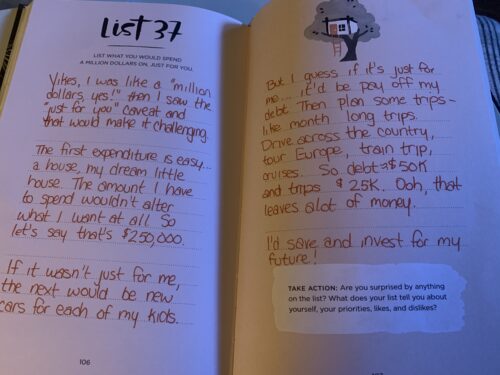 You can see from my answer…that paying off debt was not my first thought. And if I'm honest, it wasn't my second or third, even though my response makes it look like it was. It was actually an afterthought that went more like "oh, and I should put paying off debt."
And this made me realize that my mindset is still not where it should be. This has been my biggest downfall…all this time!
I haven't been selfish enough with my personal finance. I have made my decisions based on what I wanted to provide for others, i.e. my kids, not what was best for me and my future (and consequentially the kids.)
The follow up to this list was to review what making this list revealed about yourself, your priorities, etc. These were my takeaways:
My greatest longing, like bring me to my tears, spend hours sketching and dreaming longing is a home of my own. But I've done literally nothing about it. Why?
Right after my house, I would have purchased cars for my kids…(couldn't use that one since it wasn't for me,) but really my debt should have been right here on the list, if not before the house. This spoke volumes to me. And is a clear picture as to why I am still in debt. I have got to be more selfish with my finances. (Selfish has a negative connotation, but it's the only word I could think of that fit.)
I am really not a spender. By that, I mean material things, shopping, those really aren't something I struggle with or even desire on any level. (That has really created interesting conversations with my boyfriend who has a serious shoe habit.)
I've still got ALOT of mindset work to do. I'm getting better. But I've still got a long way to go.
If you are looking for some journalling exercises, I highly recommend the 52 lists project series. It's a once a week prompt that really encourage you to dig a little deeper into yourself. I have gotten a lot out of it.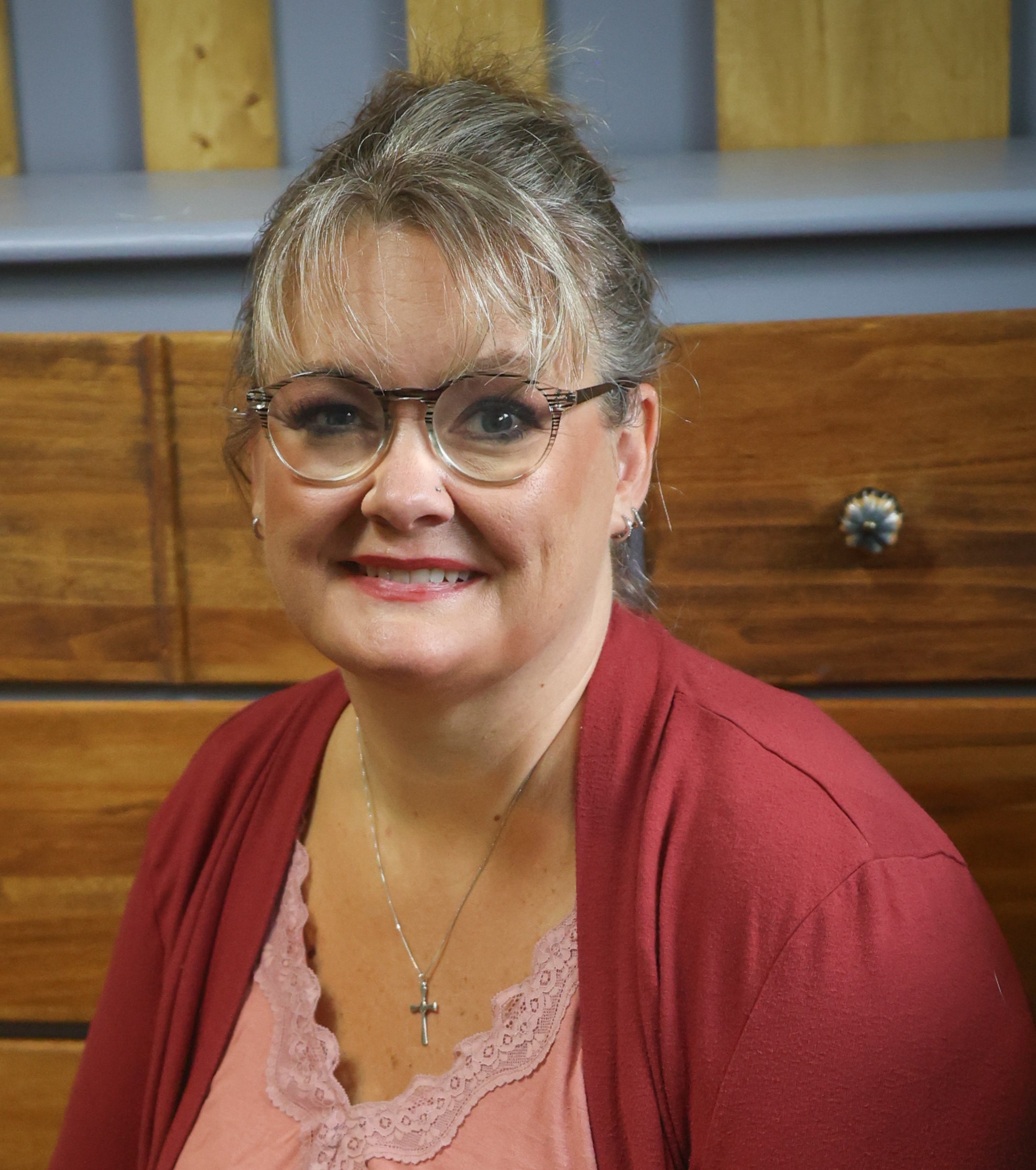 Hope is a digital marketing manager and foster/adoptive single mom to five kids. She has run her own consulting company for over 15 years and took a leap of faith returning to the corporate world in 2021 to a job and team she loves! Hope began sharing her journey with the BAD community in the Spring of 2015 and feels like she has finally mastered the balance between family first and wise financial decisions.