by Beks
We finally arrived home and shipped the truck and trailer to repair shops.  The truck was a total champ but when we were driving through Las Vegas in 100+ weather down a steep grade, a car swerved and stopped in front of us and we had to stop.  The brakes were already hot we had to do an evasive maneuver.  The brakes haven't been the same since and we want them checked along with a complete look over the engine.
My mom always told me to invest in high quality items.  For the most part, I listen to her.  Our trailer is one of the times I didn't listen.  Oh, it's not that I didn't want high quality, it's that I couldn't afford high quality for a non-essential item.
This is biting me now.
Halfway through the trip, the overhead interior lights started flickering.  At the end of the trip, most lights refused to turn on.  Fortunately, we had a few clip lamps that held us over until we got home.  The bathroom sink started leaking.  The shower started leaking.  The bearings need to be repacked.  While we can do some of the repairs ourselves, some will need to be left to the professionals.
We expect the truck and trailer repairs to be $1,000…each.  I think I just coughed up a liver. *sobs*
When all is said and done after repairs, we'll have $2,000 left in our fall travel account.  It won't be enough for the next trip.  My husband has a couple jobs that will cover the expected expenses (we're far more experienced at what to expect at this point) but we all know it's the unexpected ones that hurt.  We are traveling in winter across cold states.  We are staying as far south as possible but that doesn't mean it will be 70 and sunny.  If we get to freezing, we can't stay in the trailer with the kids.  Remember the conversation about quality?  Yeah, poor quality trailers don't have good insulation.  We have family along the way that can provide shelter but there is always a chance we'll get caught in a freak storm and have to move to a hotel for a few nights.
We've spent hours in the truck traveling and my husband and I used that time to have long conversations about whether we should continue forward into another trip or not.  Our plan was to drive to Florida and up the coast to South Carolina.  We'd drop the trailer at the home of a relative fly home to stay for a couple months, fly back, then head north up the rest of the east coast in the spring when weather calmed.  On paper, it's an easy choice.  Heck no.  But this trip turned out to be so much more than we hoped.  It was a chance to escape from our home, escape the struggles with our parents, and learn so much about this beautiful country.  It has been such a pleasure getting to know people along the way.  After the dairy farm visit, I find myself yelling 'We don't pay nearly enough for milk!  Those dairy farmers deserve more!' at the grocery store.  We learned about farming.  About growing.  About butchers.  About national parks.  Those experiences are special.  Unexpected.  I also started to learn that I'm less rooted to my home than I thought and I'd like to know if that feeling is real or just a side effect of being in gorgeous parts of the country in the late summer and early fall.  It put moving back onto the table which was quite a surprise.
We still have a few weeks to make a final call but for now, we're planning to go.  It means we are going to take money from the truck replacement fund if needed.  We are ahead of schedule in our savings and it may mean delaying the purchase of a replacement for 6 months to a year.  We don't have debt, we won't acquire new debt, and we won't touch our emergency fund.  It was one of those decisions we thought long and hard over but for now, it seems right.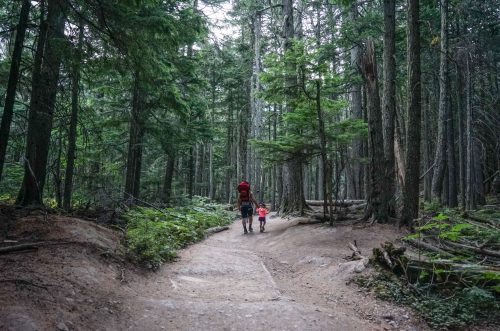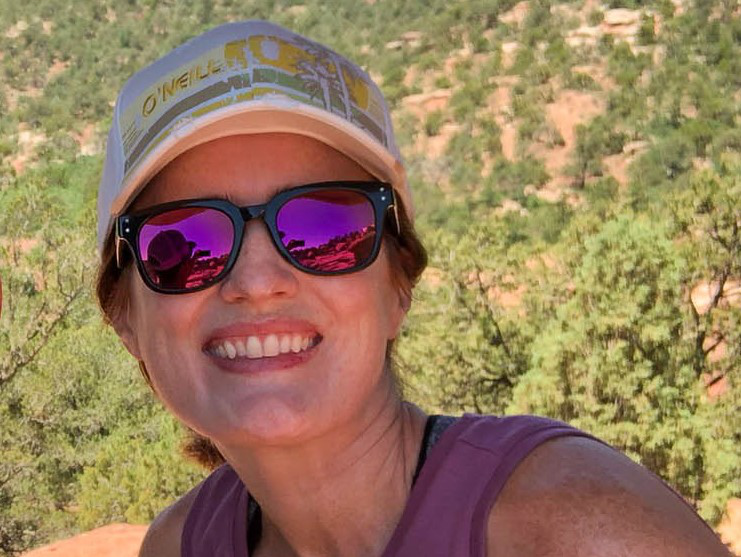 Beks is a full-time government employee who enjoys blogging late into the night after her four kids have gone to sleep.  She's been married to Chris, her college sweetheart, for 15 years.  In 2017, after 3 long years working the Dave Ramsey Baby Steps, they paid off more than $70K and became debt free.  When she's not working or blogging, she's exploring the great outdoors.