by Beks
It's been very slow for my husband's construction company. If you recall, this was an intentional choice late last year when we all but shut it down and he transitioned to full-time parenting and homeschooling our kids. He works nights from home part-time and this set-up has been working well for us. We make about the same amount we did when he was working full-time since we no longer pay a nanny.
Our trip to remote South Dakota was delayed when my husband had several construction clients call him out of the blue asking about availability. Since I'm working from home, it's a great time for him to be working. Those 3 clients evolved into 6. Good construction folks are hard to find and word spread fast that my husband was taking a few jobs. July into August is going to be busy. School starts for our kids the first week in September so he has a limited window to get as much done as possible.
As my husband finished outlining the route to South Dakota last night on our road atlas (yes, we still use paper maps. Get lost in a remote area once with zero cell service and you learn that lesson fast), he was more silent than usual. He was highlighting the route, double checking the trucker maps on his phone and calculating fuel stops.
Then he kept flipping pages.
He pulled out a pad of paper and started scribbling numbers, his face scrunched in concentration. I walked over and saw the great state of Kentucky. "Um. I hate to tell you this, that ain't South Dakota!" I said laughing, catching his mistake. I stopped laughing when I looked at his pad of paper. Tennessee. Kentucky. North Carolina. South Carolina.
"What if we just kept going? I'll earn enough from these jobs to take a trek to the East Coast. This is a rare opportunity to travel for months. You are working remotely and the in-person classes for the kids have been cancelled" he said.
I'm supposed to find out how long I'll be working remotely by the end of this week but rumor has it, I'll be remote until early next year, perhaps longer. I thought his idea was beyond ridiculous but the more I thought about it, the more it grew on me.
Oh yes, I am aware this is going to open me up to some fairly harsh criticism for considering full-time RVing in a pandemic. I've seen the comments every time Hope travels. But the reality is, this is a weird opportunity and he can pay for it with his side work. We couldn't afford it otherwise. Again, we are a fully self-contained unit so we only stop for gas (yes, I am aware of the chance of a breakdown but did you know breakdowns happen at HOME too??? Gasp!). We stay at locations for long periods, no bouncing around. We shop bi-weekly for groceries and we take the same precautions that we do at home. We mask up. We wash our hands. We stay home if we don't feel well. We stay further from people than we do at home since we camp in more remote locations. I can't pass it up.
Has anyone else had some weird opportunities thrown their way? These are strange times.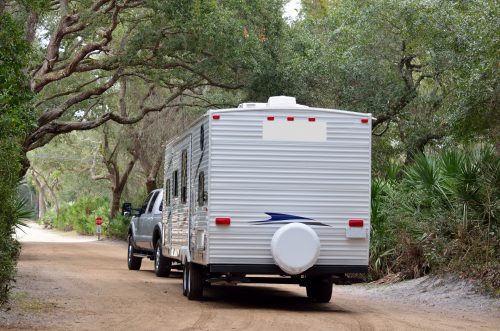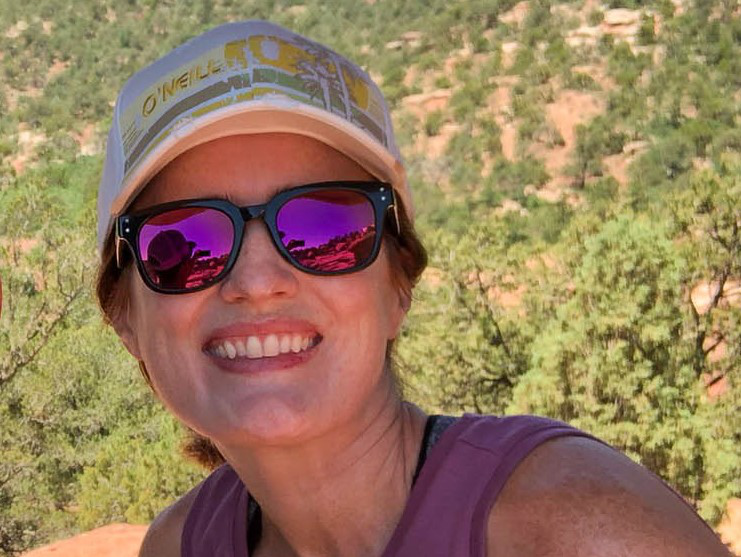 Beks is a full-time government employee who enjoys blogging late into the night after her four kids have gone to sleep.  She's been married to Chris, her college sweetheart, for 15 years.  In 2017, after 3 long years working the Dave Ramsey Baby Steps, they paid off more than $70K and became debt free.  When she's not working or blogging, she's exploring the great outdoors.