by Beks
Rumor has it, redheads are the last to go gray. My mother, also a natural redhead, didn't start to gray until nearly 50. My hairstylist told me I wouldn't have to worry about coloring my hair for decades.
I started going gray at 25.
So much for 'decades'.
I started coloring my hair midway through my twenties and maintained my perfect shade of red for the next 15 years. I've never colored my own hair… that's simply madness. I knew without a doubt I'd look like a terrible Ronald McDonald. When you mess up red, it's never pretty.
I color my hair every 8-10 weeks. My hair was colored 10 weeks ago and my husband asked if I wanted him to color my hair. I declined. I was terrified. Then, last week on a conference call, one of my team members said, "I had no idea you had gray hair!"
The jig was up.
I immediately ordered one of those at home color kits from Madison Reed. I'm sure there are lots of other kits but my sister had used that one and it looked OK. The kit was just over $20, a steal compared to what I pay my hairstylist. I didn't shop around, I'm sure there are cheaper coloring kits but, again, just sticking to what I knew someone else had used.
Last Friday night, after taking a couple shots of tequila, I sat in our kitchen while hubby colored my hair. Full disclosure, my husband's mother is a hairstylist. He's watched her color hair for decades. He's never done it but I don't consider him a rookie.
Friends… it… was… AWESOME. I LOVE it! When we cross the other side of this, I'm cutting my hair appointments in half! My husband can totally do it!
It took a while to get the color (obvious delays in shipping, etc) so if you are going to attempt coloring your own hair, I'd recommend you jump on it ASAP.
Before: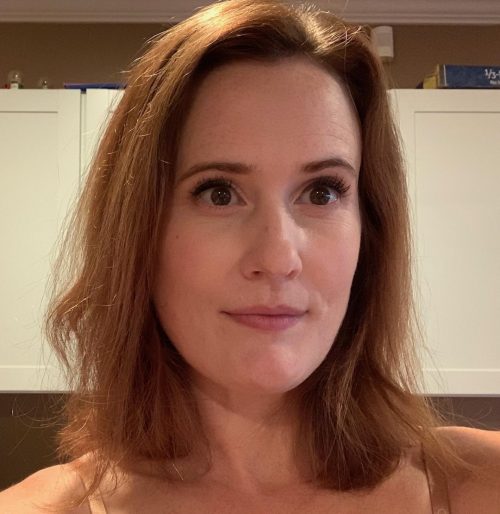 During: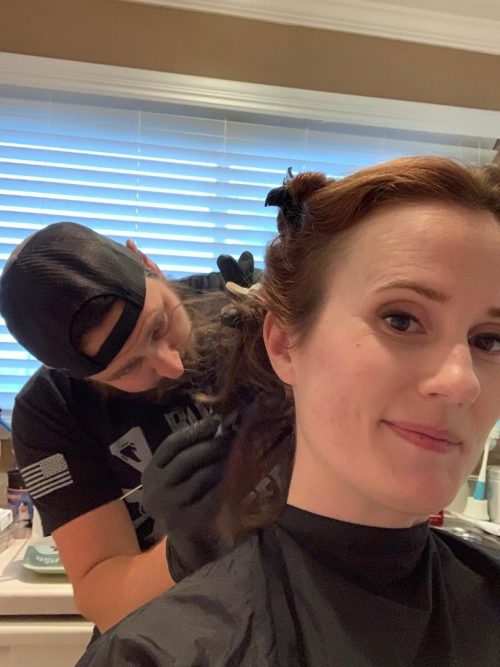 After: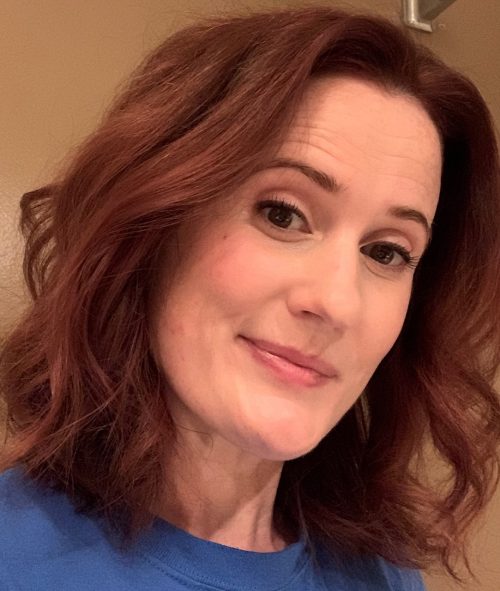 I'm just going to drop this bomb here… we were one of the more than 17 million folks who filed for unemployment. It's gonna be fine. I'll update next week…