by Sara S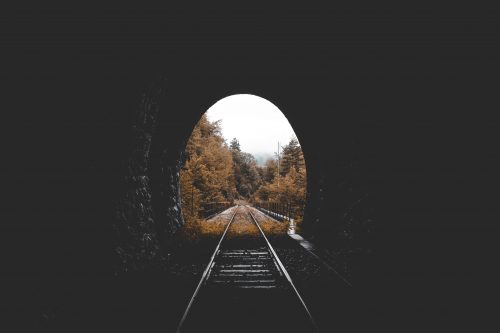 Thank you for your kindness and support after my mental health post. It got worse before it started to get better, but thankfully I'm beginning to feel more like myself again. Part of that, I'm sure, is there's a bit of light at the end of the tunnel:
We can reopen our business
Our governor announced that businesses like ours can offer more than non-emergency care! After five weeks of closure due to the pandemic, we're feeling so relieved we can work again. Of course, we're not taking it lightly. We'll start slow, scheduling with social distancing in mind, screening patients before they come in, and upping our already high sterilization protocol.
We've spent this week tracking down disinfectants and Personal Protective Equipment (PPE) and scheduling patients we had to cancel forever ago. It's weird to think of reopening and working under these conditions, but we are ready to get our wheels turning again.
We're cautiously optimistic—the COVID-19 curve is flattening in our state, but we know this slow reopen could make it spike again. Our governor warned we may have to close again if that happens, but at least we're ready to try.
What a relief. However, unless it can be used retroactively, we're not sure if we'll actually take it. There are very strict guidelines about what it can be used for (it's kinda freaking me out), and we want to make sure if we do take it that it truly can be forgiven. We definitely don't need more debt.
Reopening has let us breathe a bit easier. However, we definitely won't be up to our normal production and the economy is still shaky, so I really am grateful these SBA loans are available.
Although it has been a chaotic release of the loans. Have you heard the news stories about public companies that are definitely not small being granted SBA loans?? It's been puzzling to say the least. At least a few had the sense to return the millions they were loaned.
I got another freelance job
This week I also took on another position that will add hopefully $150-$200 a month to our debt payoff. The timing was interesting—I reached out to this business last fall to see if they were looking for help. We went back and forth, and it fizzled out. So first I was surprised to hear from them during this weird quarantine time, and then I was hesitant to take it on since I haven't been feeling great. Plus, we had just found out we could reopen.
But after talking things through, I think it will be a good project for me and the extra cash for our debt is so needed. Honestly, it just feels good to feel like I'm planning for something again and actually making progress.
My anxiety won't let me forget that we all have a long way to go and reopening doesn't mean this pandemic is over. So while not everything in the world is magically better this week, I'm verrrry thankful for the light up ahead.