by Beks
It should come as no surprise that my family struggled financially when I was little. My parents had 7 kids and my mom was a stay at home mom (can you imagine what the childcare would have cost!?!?) and she did her best to save every penny but we never had enough for 'fluff'. Food, yes. Housing, yes. Everything else, not so much.
My parents were always stressed about money. I remember my mother choosing not to drive somewhere because we didn't have enough money for gas. That happened a lot. The day I remember clearest was the day my parents sat all the kids in the living room and told us they were filing for bankruptcy. We would be losing the house and moving to Idaho. They went on to say the cars would be taken by the bank as would anything else they had borrowed against. There wasn't enough money to take all of us so we would be splitting up to live with family and friends for a while. Our ratty orange carpet started to blur as tears filled my eyes. My parents couldn't afford me?
They ended up being able to work around the bankruptcy and keep the house which almost made the fear worse. Were we losing the house? If so, when?
Those memories started surfacing regularly when I had kids. I never wanted them to have that fear.
We seek to correct the mistakes of our parents without realizing we are making new mistakes of our own.
We 'solved' this by never talking about money in front of the kids. Ever. When we were in the biggest mess, our kids were completely clueless. I realized this wasn't the answer either so we started talking about money. All. The. Time. But I thought I was doing it the right way, especially after the debt was gone. I used the term 'it's not in the budget' rather than 'we can't afford that'. That's the best way right?!?!
My job sends me to work across the country several times a year and once a year, I take my husband and one of the kids. It's a really special time and gives the kids a rare opportunity to get extended one on one time. Last summer, we took our 8-year-old to Denver and hiked miles and miles of stunning red rock trails.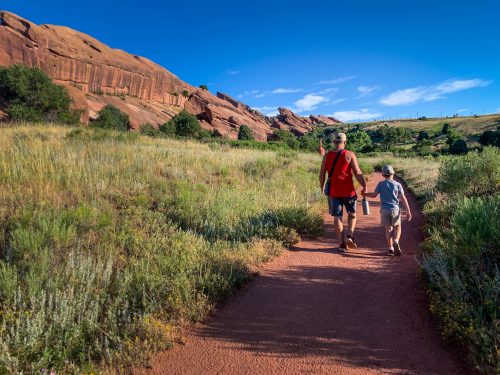 My work covers the hotel, my food, and my flight. I've earned a healthy amount of airline miles so hubby and kiddo fly free. Next month, we are headed to Florida (no, we are not going to Disney) and are taking my 6-year-old son. My husband and I were in the kitchen discussing the costs of eating out. Even with my work paying for my food, it was out of our budget to pay for my husband and son to dine out every meal (plus that's crazy unhealthy). We were meal planning based on what we could make in our hotel room. There was no stress in the conversation, it was just a puzzle to figure out. I assumed the kids were tuned out but I neglected to realize little ears are always open.
Late that night, my 6-year-old son crawled on the couch next to me and sat quietly. I could tell something was bothering him but I've learned with this particular little one that I can't pry it out. I have to let him take his time. We sat silently and I brushed his hair with my fingers. 'I sure love you baby boy' I whispered and kissed the top of his head. He stared for a long moment then said, 'Mama? I know you don't have any money. We can use my money to pay for the food. It's OK.' He's been saving birthday, Christmas, and tooth fairy money for something special. He was willing to give it all to us.
This is when I realized I still have a lot to learn about this whole 'parenting' gig.
I realized that switching 'we can't afford that' with 'it's not in the budget' doesn't make a difference to his ears. He felt like I had felt all those years ago. I also realized in that moment that my parents were doing the best they could. They didn't have the answers… and I don't either.
So I'm backing out and trying again. Money talk all the time = bad. Money talk none of the time = bad. Figuring out how to make age appropriate conversations = good.
How do you broach this subject with your kiddos?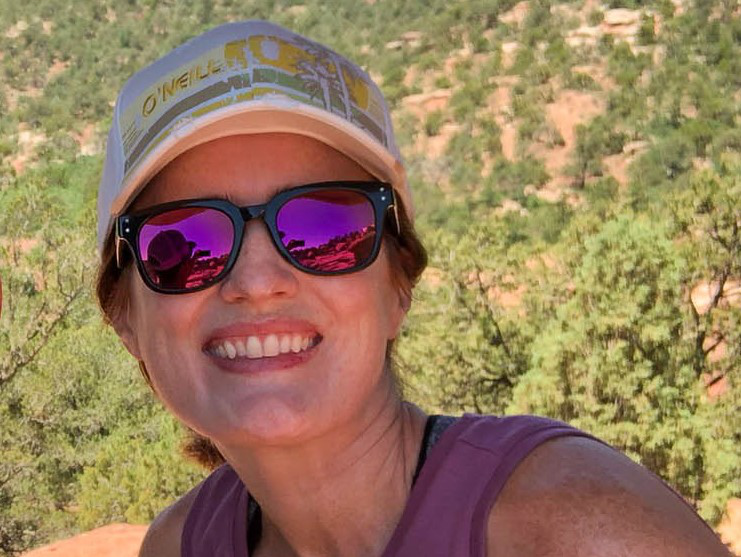 Beks is a full-time government employee who enjoys blogging late into the night after her four kids have gone to sleep.  She's been married to Chris, her college sweetheart, for 15 years.  In 2017, after 3 long years working the Dave Ramsey Baby Steps, they paid off more than $70K and became debt free.  When she's not working or blogging, she's exploring the great outdoors.