by Beks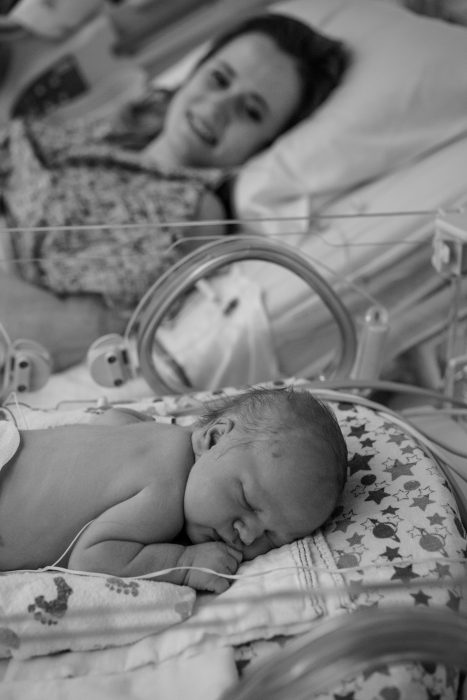 There were quite a few comments about the craziness of Dave Ramsey on the last few posts. I would agree… except I can't. Following Dave Ramsey made a huge impact in my life.
Following the baby steps got us out of debt and saved us a profound amount of stress. Let me explain…
Baby 4, little man E, was an easy pregnancy. I was over 35 so I had the usual extra check-ups. Every week, they did an ultrasound to make sure everything was OK. Surprise! Exactly like my last three pregnancies, it was.
We still had debt but learned to follow the Dave Ramsey advice, even though I thought it was stupid. He said we needed to pause the baby steps and build a pile of cash while I was pregnant. We built that pile of cash, building enough to pay off all our debt. It drove me crazy not to pay everything off.
Dave said to build a pile of cash so we built a pile.
Every check-up, I rolled my eyes at that stupid advice. I paid interest for months even though I had the cash to pay off the rest of the debt.
Delivery day went exactly as planned. Baby E was on time. I was relaxed. This was number 4. I'd been through this before and was excited to meet him. Thirty minutes into labor, the baby heart monitor went from a pleasant beep beep to silence. It's not like the movies. There isn't a solid beep when your child's heart flatlines. There is silence.
A horrible silence.
My room was flooded with hospital staff. They tried everything to restart his tiny heart. Repositioning. Shots that made my whole body shake.
But his heart wouldn't start.
I was on all fours. Crying. They shoved a form in front of me. Emergency C-section. I didn't read a word. I scratched my signature.
They pulled the cords from the wall, ran me to the operating room. My husband couldn't come. The nurse sat near my head, running her hands through my hair. "It's going to be alright love" she whispered in my ear.
I heard the doctor say "Baby's out" and then nothing. I asked the nurse if the baby was OK. She looked at the baby and remained silent. I asked the anesthesiologist. He wouldn't look me in the eye.
There was no sweet baby cry.
Baby E was rushed to the NICU. He was blue. The cord was wrapped around his neck and the delivery had cut off his ability to breathe. Six hours later. I finally met him. He was a beautiful shade of pink. He had a long road ahead with lots of warnings to be careful about expectations but he was breathing on his own. He would be OK.
We struggled through those first few days. I was in a lot of pain. I wanted more time with Baby E. I was stressing about paying bills until I remembered that beautiful pile of cash we built. I got to ignore the money worry and focus on my recovery and my son.
Is some of the Dave Ramsey advice stupid? Of course! Do I have any regrets about following it?
Absolutely not.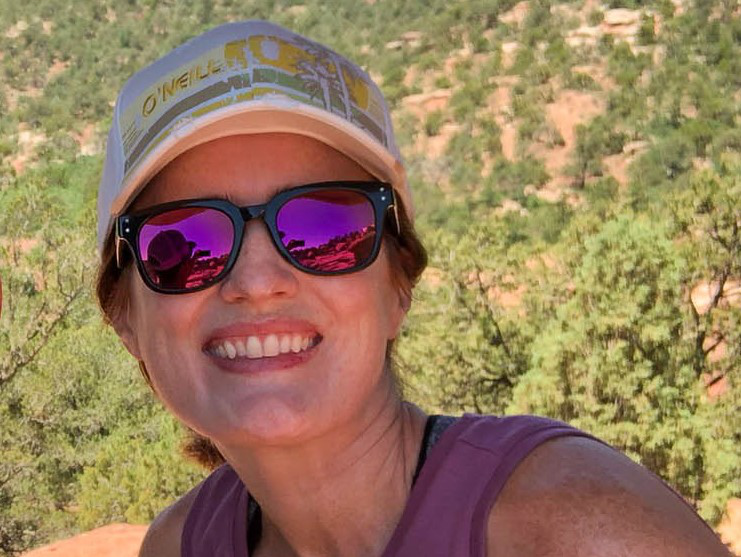 Beks is a full-time government employee who enjoys blogging late into the night after her four kids have gone to sleep.  She's been married to Chris, her college sweetheart, for 15 years.  In 2017, after 3 long years working the Dave Ramsey Baby Steps, they paid off more than $70K and became debt free.  When she's not working or blogging, she's exploring the great outdoors.