by Hope
Before I get into my post, I wanted to share my New Years wish for each of you with you…it's a poem I heard somewhere and found on the Chicken Soup for the Soul website:
I wish you enough sun to keep your attitude bright.
I wish you enough rain to appreciate the sun more.
I wish you enough happiness to keep your spirit alive.
I wish you enough pain
so that the smallest joys in life appear much bigger.
I wish you enough gain to satisfy your wanting.
I wish you enough loss to appreciate all that you possess.
I wish enough 'Hello's' to get you through the final 'Goodbye.'
I'm not sure who the original author is, it is certainly not me. But it does capture my wish for you and for me and for my children this coming year.
Now on to My New Budget
My new budget isn't quite ready. But I wanted to give you a glimpse of what I have been working on from a financial stand point.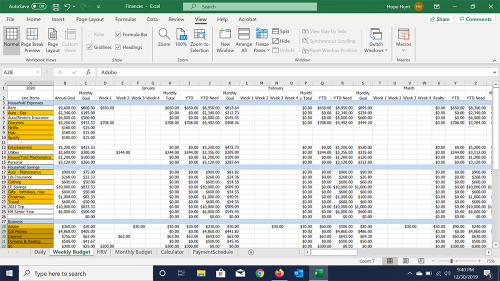 How I Created my New Budget
I started with the numbers I have been tracking all year since I read Your Money or Your Life. So I know most of my numbers are spot on as far a reality goes.
I then added a bunch of new categories, broke out expenses that I had previously grouped, added new line items for Princess school and the proposed 2021 trip.
Then I started thinking about what I want. And not just my selfish wants. But from a financial point of view. For example, I want to double my EF from the current "almost" $10K to $20K. I essentially put every need and want into my budget. And then I broke it down from annual cost to monthly cost.
All this gave me the monthly income number I need to make all this happen. And from that I was able to determine what I am currently able to do and how much I will need to change my income to meet all my needs and wants.
As I mentioned, I'm not quite satisfied with it. But I'm close.
This working backwards is how I work with clients. And it has worked…we determine what number they want to make with a product launch and then work backwards to create pricing sheets, advertising budgets, expected view numbers and so much more. I have decided to try it out with my own finances, work backwards and see if I can't get to my "dream" number as far as monthly income.
Questions
I know these are not something I can get firm answers to, but let me know if you think I'm on the right track…
For Princess' school tuition, I have budgeted $6,000 for her senior year. I am *hoping* her tuition will still be around $3,000 for the year. Do you think adding an extra $3,000 will cover the anticipate senior year expenses? Any guidance would be appreciated.
I'm creating the monthly goal, but dividing the annual budget amount-YTD need by the number of months remaining in the year. This allows me to balance those really good months/weeks with lower earning weeks/months. And more importantly gives me a target to shoot for in each category every month.
I'm over budgeting certain line items in order to build a kind of cushion if you will. For instance, our rent is $650 a month and has been for the almost 3 years we have been in this house. But there will come a day in the next few years that I will move and I don't anticipate my rent will go down too much if at all. So by adding a $150/mo cushion I am starting to build a moving budget (at least this is how it would work in my head) and getting comfortable with a higher rent situation. (Truly, no move plans on the horizon, just trying to put more forethought into my finances.) Thoughts?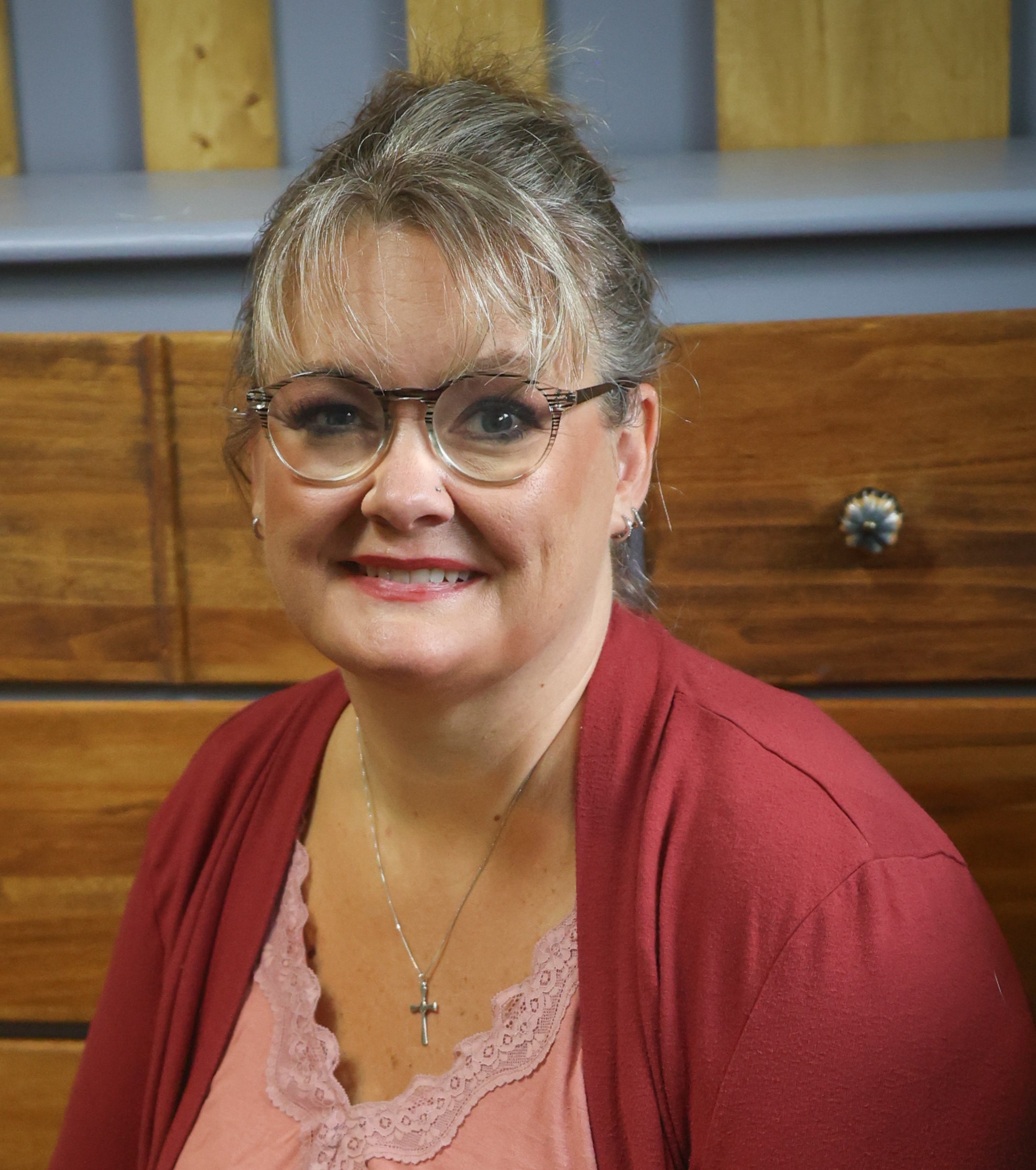 Hope is a digital marketing manager and foster/adoptive single mom to five kids. She has run her own consulting company for over 15 years and took a leap of faith returning to the corporate world in 2021 to a job and team she loves! Hope began sharing her journey with the BAD community in the Spring of 2015 and feels like she has finally mastered the balance between family first and wise financial decisions.