by Beks
I'm back! In case you don't remember me, I blogged here while paying off my debt from April 2009 to February 2012. I went into debt again shortly after leaving BAD then spent years getting back out. I've been debt free for nearly three years now. YAY! The kind team who manages BAD asked if I'd be interested in guest posting. The community here is awesome so it was a no brainer – YES!
I'll get into my debt mistakes in future posts but first I want to jump into a healthcare topic. I'm in the thick of healthcare Open Enrollment and I'm guessing many of you are too. My healthcare is provided by my employer and they have the traditional options: HMO, PPO, and Savings Plan (HSA).
WHAT IS AN HSA?
If you don't know what an HSA is, this video explains it best: https://www.youtube.com/watch?v=s8SFZf3MLCM
I tried an HSA a few years back in between pregnancies because my employer was offering a $5,000 incentive. We had two kids at the time. At the end of the year, we spent a whopping $0 on healthcare. We didn't make a single doctor visit outside of preventative care. That $5,000 is now invested.
WHAT'S THE RISK?
My husband, kids, and I are healthy and we don't have any ongoing health issues. So why am I not jumping straight into the HSA? The incentive from my employer added to the amount I'll save on the monthly premium is just shy of $3,000. The maximum out of pocket is $6,000. I need to evaluate the likelihood I'll spend more than $3,000 on healthcare next year. If I think I will, we should stick with the HMO.
Part of the reason our family is healthy is because we spend a lot of time outdoors. We hike, we paddleboard, we bike, we MOVE… A LOT. While those are healthy habits, they are also riskier. Scrapes and bumps are part of the landscape. For example, our son fell a few months ago while we were camping and he needed stitches.
Historically, we haven't incurred more than $1,000/year in medical costs (amount our HMO insurer paid was $1,000, we paid $0), pregnancy/delivery expenses excluded. The most serious has been stitches (once), a hand injury, and the occasional ear infection. But as the kids get bigger, I worry their health costs will increase. We have less ear infections but have more physical injuries. Lots of skinned knees as they learn to ride bikes, hike, climb rocks, etc.
BIG FAMILY = MORE RISK
When we first tried the HSA, we had two kids. We have four kids now. There are six people on the plan. SIX! And I'm crossing my fingers, hoping we won't spend more than $3,000? Am I an idiot?!?
I'm leaning toward an HSA – I like a good gamble. Open enrollment closes in 7 days. Tell me why I'm crazy… or reaffirm I'm making the right call.
*And yes, I am aware that my healthcare situation is better than many others. I am tremendously grateful.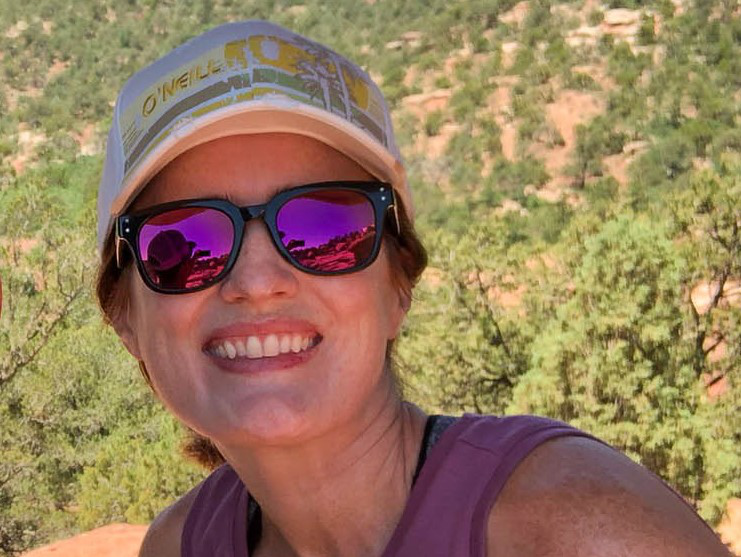 Beks is a full-time government employee who enjoys blogging late into the night after her four kids have gone to sleep.  She's been married to Chris, her college sweetheart, for 15 years.  In 2017, after 3 long years working the Dave Ramsey Baby Steps, they paid off more than $70K and became debt free.  When she's not working or blogging, she's exploring the great outdoors.