by Hope
I mentioned it earlier in the summer…that Princess has some big decisions to make this summer. Well, at least one of the decisions has been made. And it is a big one.
Princess has decided to transfer schools for her junior and senior year of high school. I am not going to delve into all the reasons. (There are quite a few both personal and academic based.) But when it comes down to it, this is her decision, initiated by her and I support it completely.
She will be attending a academic based private school about 20 minutes from our house. They have a rigorous application process including not only grades and letters of reference but also student and parent interviews.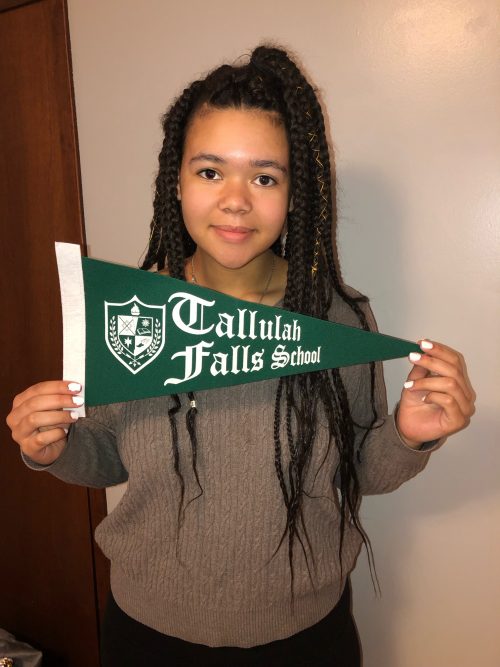 The Cost
Now the cost is a big factor, especially in my current situation. And I'm sure I will draw some fire for allowing this, but as always, my desire to do what is best for my kids out weights everything. And I think that this is the best decision for Princess at this point in her life with only 2 years of high school left and being extremely academically gifted.
The yearly tuition is $11,700. Uniforms are required. And there is a cost for bus transportation if we use it. (It is nice that they offer it to our tiny town. I would have to take her to the local Walmart for drop off and pick up, but they do offer a late bus for those participating in activities and sports.)
Thankfully, she qualified for both merit based and need based grants, bringing the tuition cost to $3,000 for the year. There are three different payment plans offered:
Pay it all by August 1 and get a 5% discount.
Pay it 50%/50% by Aug 1 and Dec 1, at $1,500 per payment.
Pay it monthly at $375 toward the principal + $25 per month fee for this option.
I have decided to go with the 50%/50% option. I will use our budgeted money for her uniforms. And I'm not sure about the bus use yet. We will cross that bridge when we come to it.
The one nice thing about this is that lunch is included in the tuition, so that will help some…
What are your thoughts on paying for a private education while on the debt payoff journey? It's a very new idea to me. But for these two years, for my academically gifted and committed daughter, I feel like this is a good move.