by Hope
We have done two challenges this year: #NoSpendJanuary and Eat at Home February. And this week, I started thinking about March.
These challenges have really helped keep me focused on my goal of becoming debt free! So I turned to Google. And found several interesting ideas. But this is the one that really struck a cord for me.
#MarchDeclutter Challenge
With tax season here, it's a great time to go through all your paper clutter, and decide what to keep and what to get rid of. Not to mention, it's a great way to get organized to file your taxes. As much as I try to keep digital records, there are still paper receipts floating around.
Over the last few years as we downsized and became quite minimalist, I have gotten rid of alot of "extra" stuff including kids art projects and such. I still have alot of it around. Here's one of my favorite displays with Gymnast art. We were given this antique "plate" display cabinet for free and I love it for displaying art.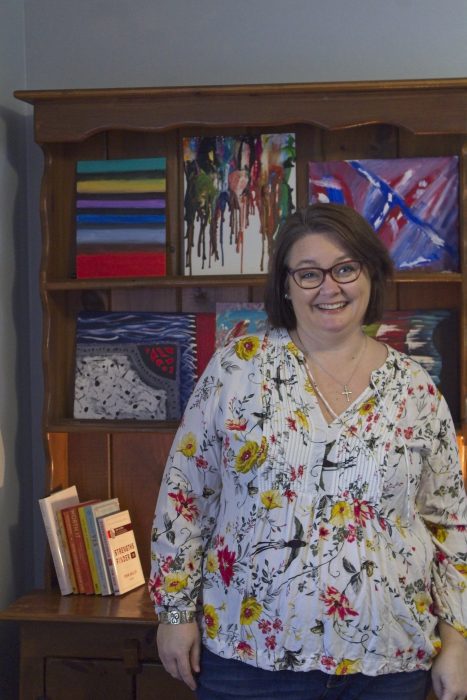 But there is always room for change. So for the month of March, I am going to do a general de-clutter…room to room, closet to closet and cabinet to cabinet. Here are the steps I plan to take:
Divide the rooms, closets and cabinets across the month of March. So that I have a couple of days to tackle each location.
For my paper de-cluttering, I have already become a whiz at digitizing and storing it in my Dropbox account. I scan it using my iPad and then rename and organize it in my Dropbox folders.
For the kids' art and artifacts, if it's something I am ready to part with, I take a picture of it, again storing it in Dropbox. And then I will either gift it to someone else who might enjoy it or dispose of it.
For everything else, we will do regular runs to the local thrift store or create a listing on ebay to see if we can make some money.
I don't anticipate a big change with this for us. But it will be a psychological lift to declutter just in time for spring cleaning.
What about you, are you up for a March Declutter challenge? Where will you start? What will you focus on?