by Hope
Last week, I said goodbye to Gymnast. He decided a month or so ago that he wanted to try living with his dad. I was heartbroken and shocked. But at 13 years old and after a tumultuous few years, I did not blame him.
His dad, my ex-husband came to town for a week and spent the time getting re-acquainted with his son. (He had only seen Princess and Gymnast for 72 hours over the last 4 years.) And the day after Halloween, they left for the big move to Illinois.
We agreed to a year trial, and after that we will revisit it and see how Gymnast is feeling (and me.) I am struggling with the emotions, but in my head, I know this is a good move for Gymnast and hope he is happy with his choice. Meaning, allowing him to make this choice on his own was a good move.
Financial Implications
There are some major financial implications to this move. And although they might be temporary, I am going to take advantage of them and the break of from raising a high maintenance child while it lasts.
Gymnast has by far been my most attention needing, financial needing child…between his activities and his personality, there is always some need. I am going to learn to take deep breathes. (Don't get me wrong, I already miss him and his smile desperately, but after 7 years of gymnastics training and competing, this break is much needed.)
Growing teenage boys can eat you out of house and home, not to mention, they won't stop growing! Gymnast went to Texas this summer and came back 2″ taller than me. And no stopping in sight. New clothes, more food, all the time. His dad will now get a taste of that. (It was funny listening to his dad's plans. I warned him that he would be wasting money because Gymnast will grow out of all the clothes before he wears them all.)
I am going to continue paying for his phone service, and his dad is going to cover the transportation costs of sending him to visit every couple of months. My dad purchased a plane ticket for him to come to Texas for the Thanksgiving holiday which I am very grateful for.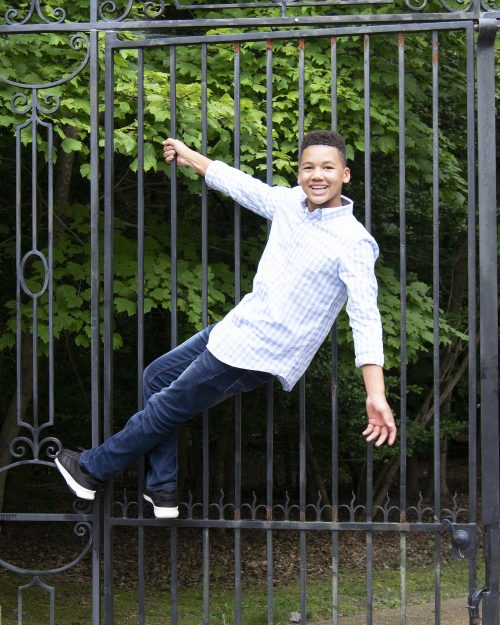 This was the hardest thing I've ever done. To let my teenage son go. To let him choose a completely different life, over 800 miles away. I wouldn't wish this on anyone. But please join me in wishing him the best of luck and if you are praying person, please keep Gymnast in your prayers as this is a HUGE change for anyone.