by Hope
It's back to school time around here. Wow, did summer go by quickly.
This will be our first time ever being involved in all the hoopla surrounding this time of year.
Back to School Clothes
I've got open houses to attend, school supplies to buy and well, I'm not really sure what else to expect.
Clothes? I remember always wanting or having a new outfit for the first day of school. But as homeschoolers we have always done our shopping around the seasons ie weather. I would prefer to keep it that way.
Since neither of my two younger kids needs new clothes at this time of year, I think we will wait. They haven't brought it up so I won't.
Back to School Supplies
The local stores are already overflowing with school supplies. Rows of backpacks greet me when I walk into the local Wal-mart.
From what I understand, I will receive the school supply list at open house. This occurs one day before school starts.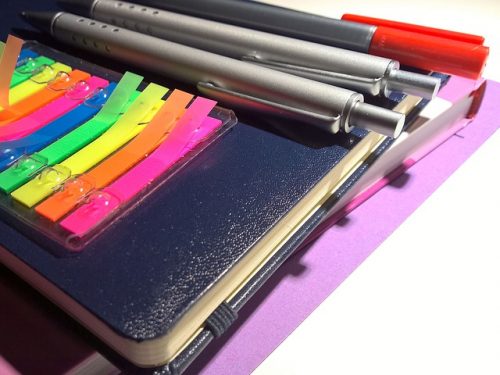 Neither Princess or Gymnast need new backpacks, but I'm not real sure what to expect cost wise for the "supplies." I'm sure the kids will have some specific requests, but I would really like to keep the costs in check.
College Costs Covered
Sea Cadet will be continuing his EMT program at the local community college and living at home. We are all going to drive up in 3 weeks to pick him up and will spend a day with History Buff before we return home. (It will be the first time we've all been together in almost 2 years. I'm so excited!)
All of Sea Cadet's college costs have been covered by grants. And he will be living at home. That takes a HUGE load off financially!
What do you for back to school clothes? Tell me what are the biggest challenges when it comes to school supplies. Frustrations? Guidance for me?