by Hope
I believe I have shared that my mom was diagnosed with Lewy Body Dementia this past winter. She and my dad came for a week in April, and we anticipated it would be her last trip. She has a lot of problems getting around, is not stable and is in constant pain.
My dad is her sole caretaker. They both have handled the diagnosis well. My mom's philosophy is that she is going to do as much as she can for as long as she can. But most likely that will not be for too long.
Then my dad was rushed to the emergency room two weeks ago in excruciating pain. They have not found a specific cause other than muscle spasms. And the neurologist said he will need to do exercises for the rest of his life.
That's not terrible, but certainly doesn't help in light of his role as caretaker for my mom.
Trip to Texas
Because of my mom's diagnosis, I hoped to drive down to Texas this summer to see her. I always joke that I want to see her again before she forgets who I am. But that's really not a joke anymore.
Needless to say, with our financial situation, that was not going to be possible.
My dad has graciously booked us (Princess, Gymnast and I) airline tickets next week. The day after the kids return from camp, we will leave for Texas.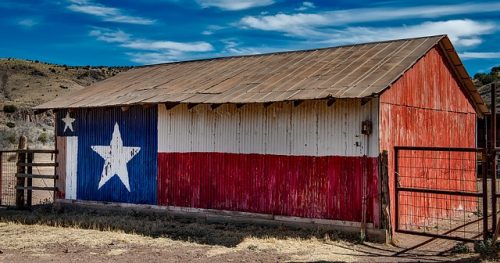 Princess and I will stay a week, and Gymnast is going to stay several weeks and help them out. He is so excited. I am so excited for him.
I think he may be most excited about getting to fly home alone. But he and my mom have had a special bond since he was born. She watched his birth and gave him his first bath. And until they moved away from Virginia several years back, he was the apple of her eye. They were inseparable.
The Cost of the Trip
Because the travel is completely covered by my dad's airline points, (yeah for credit cards that give airline miles as awards,) my only costs are parking the car during our week away and food. Thankfully, we can use food stamps in any state, which I did not know until recently.
Parking the car is another issue. I have looked at riding MARTA to the airport. But it costs $8 per day ($64) to leave a car there AND then I have to add the cost of 5 single way tickets on the trains. Parking in the economy lots at the airport is $14 per day (total $98 for the time Princess and I will be gone.)
Our flight leaves at 8am, so I think we need to be in the security line no later than 6am. Atlanta is a beast to fly through.
One good thing about all this is that I do not have to take off work to go. We are traveling to and from on weekends. I will be able to work as I do at home. No loss of income or dedicated time to building my business.
Any regular travelers in the Atlanta area have any words of wisdom for parking our car to what will amount to almost 8 days? I really need to keep the costs as minimal as possible