by Susan Paige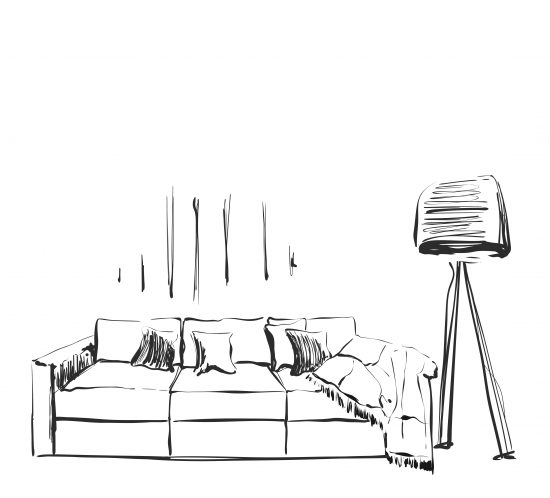 A microflat/microapartment/microhouse is a one-room, self-contained living space that is designed to offer the basic home amenities at an affordable rate. The microspaces are generally designed to accommodate a sleeping space, a small lkitchenette, a bathroom and some type of sitting space. General size of a microflat is about 14–32 square metres.
Some microspaces are designed as stand-alone units while others are part of a communal area. These units include a communal bathroom and communal kitchen space. Living in microflats is an increasingly popular option, especially for young people who are saddled with student debt. Microapartment dwellers are prepared to cope with the inconvenience of a small unit because it allows them to live
independently and economically in a high-demand area. Simultaneously, they can y invest their money in real estate as opposed to paying rent.
Some cities such as Washington DC, Seattle and San Francisco, are promoting microapartments and are facilitating such projects. The trend, however, is not without controversy. .Seattle currently has 10 micro-apartment projects proposed. 
Neighboring single-family home residents are opposing the project. They say that the units will adversely affect their neighborhoods. Microflat projects will add large numbers of people to an area that wasn't planned for such in terms of street-parking, transit, and public space. 
Micro-Apartment Projects
The microapartments are often designed with pull-down beds, extra-small or hidden appliances and folding desks and tables. Other clever adaptations include sliding walls that are attached to tracks on the ceiling that allows a space to convert to different types of rooms by moving the walls around. One small microroom can be converted into 24 different rooms in this way, including a laundry room, a kitchen, a library, a dining area, a bar and video-game room.
It is important for micro apartments to have all the appliances in good shape to avoid any mess, call a local expert like best mesa appliance repair to get the appliances checked periodically.
Microapartments have been popular as "bedsits" in urban centres in Europe, Hong Kong, and Japan. Now they're coming to North America where they maximize profits for landlords and developers while they provide relatively low-priced accommodation.
The first micro-apartment project opened in New York in 2013. It features 55 units that are as small as 23 meters (250 square feet).A microapartment building opened in Boston in 2016. It's the largest apartment building in the United States where it houses 341 Boston University students. Each of the 180 units has a kitchen that include a microwave,  dishwasher and refrigerator, a stand up washer-dryer unit, beds and a shower/toilet. The building also has a communal rooftop penthouse, an entertainment room and a deck.
In the UK, a policy introduced in 2013, to transform old office buildings into microapartment developments is allowing developers to develop office-to-residential projects. UK building standards stipulate that new living units cannot be smaller than 37sqare meters but this does not apply to conversions.
Benefits
In addition to the benefit of buying property over paying rent, microdwellers enjoy other pluses of their decision to live in a small unit. Some of the benefits include
Cleaning is easier.

You're less likely to hoard unwanted and unneeded items and you're less likely to buy things that you don't really need.

Small furniture costs less and you can focus on quality over quantity which will be helpful if you move on to another, larger dwelling space in the future.

You don't lose things very easily.

Your utilities, especially heating and cooling costs, are much less expensive.

You can hook up to the WiFi and

play online casino games

or watch live-streaming TV at any time.
Tips for Building
If you're thinking about living in a microflat, there are some strategies that you can use to get around opposition to projects and zoning restrictions. Some of these include:
Build in a relative or friend's backyard. If you're not concerned with full ownership, you can create your flat as an Accessory Dwelling Unit which is legal in most areas. ADU regulations give you the parameters that you can use to build the unit. If you do this (or renovate a friend/relative's garage or basement), make sure that your agreement is a formal, written agreement that's drawn up with the help of lawyers. Regardless of your wonderful relationship with the homeowner, such an agreement will ultimately protect both of you.

Check out your options to live in a ADU due to employment. If you're caring for an elderly or disabled person, for example, most locales will allow you to legally erect and live in a ADU. You would probably end up renting from the homeowner, rather than buying property, but it still may make sense to live in such a situation.

Make a microapartment on wheels. The mobile home option is one that people have been doing for decades, especially seniors who want to travel after living a lifetime in a traditional setting. A mobile-home on wheels allows you to travel and reduces the need to find a permanent spot (and the restrictions that are entailed therein).

Explore "temporary urbanism." Some city-owned land, such as a parking lot of an abandoned school building, is available to mobile home owners who want to keep their mobile home in one central space. You can often leave the mobile unit in one place for a year or more and only need to move when the city gets ready to develop the area.

Find a microdwelling village or community.

Microdwelling communities allow you to build a small home or park your mobile home without having to jump through a lot of zoning hoops. There are numerous tiny home communities around the world, offering a good option for people who are uncertain about sharing land or moving their homes frequently. Tiny house communities can also be found in large cities, including in those cities where zoning laws allow (even promote) such living options.
Tips for Designing your Micro-Flat
Once you've figured out how you're going to create a micro-flat, you might want to check out some tips on how to make it work. These include:
Remove swinging closet doors. Closet doors that swing into a room take up considerable floor space. You can hang a curtain from a suspension rod or install sliding doors.

Declutter. No explanation needed. Don't buy anything that you don't need and get rid of unneeded items on a regular basis.

Think small. Why get a regular oven when a microwave or toaster overn will do? Install a small sink in the bathroom. Add more shelves on the walls to keep the floor space maximized.

Create storage space under the bed. Invest in rolling drawers or even in a bed that has built-in storage underneath. It's a great way to store out-of-season clothes, bedding and other items.