by Susan Paige
A student loan often comes as a double-edged sword. On one hand, it allows you to break through financial obstacles and achieve your goals. On the other hand, if you're not on your guard, it can balloon to unmanageable proportions. Cut your student loan debt down to size with the following five smart tips.
Work and Save While You Study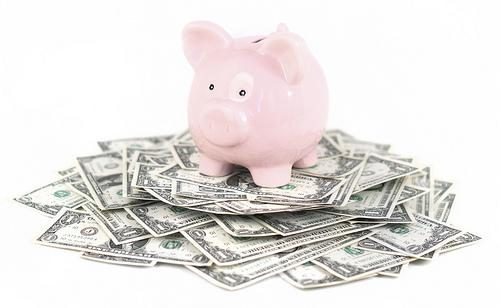 Image via Flickr by free pictures of money
Even if you can work only part time, having a source of income can help you stay on top of debt and have the resources available for savings. As a student, maintaining a job on campus or applying for a work-study program are great options because they allow you to work your schedule around your studies. Make sure to save something every month, even if the amount is as small as $5.
Plan Your Future
Think about the long term. Be realistic about your potential salary once you graduate and what type of loan you can afford to pay off at a reasonable rate in the future. Don't borrow more money than you need and use it only toward a specific objective, in this case, your education.
You want to pursue your passion and strive for achievement, but don't burden yourself with unnecessary high debt to get there. Choose your major wisely, have a clear career path, and research your student loan options.
Choose the Right Loan with the Lowest Interest Rate
High interest rates make staying on top of loan payments more difficult. The more interest you collect, the harder it will be to apply your money toward the principal balance. Compare private student loan offerings can help you determine the best loans available with the lowest interest rates. Do the research before you make any financial decision that has such a significant impact on your financial future.
Be Aware of Plans and Programs to Help You Pay Off Your Debt
Many options exist to help you pay off or manage your loans. Depending on your profession, you may be able to find opportunities for loan forgiveness. This point is especially true for teachers and those who work in the public service sector. Additionally, if you enjoy volunteering your time for a good cause, you can use this experience to help with your debt management through organizations such as the Peace Corps and SponsorChange.
Maintain Contact with Your Lender
You'll want to develop an on-going relationship with your lender. Keep the lender aware of your financial situation, particularly if you are having a difficult time repaying. This point is especially true if you have a private loan. Private loans currently don't have loan forgiveness programs in the same way federal student loans do, but help is available. Your private lender can offer you solutions such as refinancing, but you have to keep your lender in the loop.
Having a well-managed loan is a matter of planning, research, discipline, and consistency. Put a clear strategy in place and think toward the future. You've got this.