by Hope
Some people have to get hit on the head with a frying pan over and over again before they learn. That is me! I think part of it is my whole "glass half full" outlook on life, I don't anticipate the bad and ugly in people or situations. I assume all people are good and out for the great good. That is not the case. I am officially on the job search again.
I learned this AGAIN the hard way Monday morning when I got the call that my contract was being terminated immediately (see some of the back story here.) I've spent the week, thinking I was going to have a heart attack. I'm not going to drag out the details. But after 10 months of working there, I should have seen the writing on the wall.
What's Next
Here I am in Starbucks, waiting on the kids to finish their training. And plotting my next steps. This is what I have done so far:
Reached out on LinkedIn to all my recruiter contacts, letting them know I'm back on the job market.
Reached out to all my existing clients, letting them know my schedule is wide open in case they need web updates, email templates or social media marketing. (Already had two throw little projects my way.)
Applied to a gazillion jobs via LinkedIn and working on updating my resume to post on Indeed and EmployGeorgia.com
Visited the unemployment office to sign my affidavit regarding receiving unemployment benefits. Since my last official day as an employee was January 12th, I am eligible to start claiming benefits next week.
Doing some soul searching on what went wrong with this leap back into the corporate world. Focusing on things I can control. I have got a list of things I will do differently.
It has been a really rough week. I've slept alot, cried a river and snapped at the kids way more than they deserve. But I'm determined to come out of this stronger and better.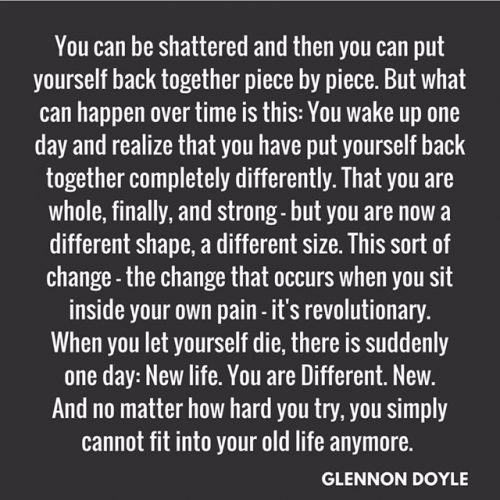 Am I the only one who's professional life is tied so closely to their feelings of success or failure? As I've reflected this week, I'm not sure this is healthy, but this has definitely been a devastating loss. Any job search hints you have would be greatly appreciated.