by Hope
I apologize for my absence for most of the month of December. Between the flu, a head cold and a lot of stress, I just couldn't do anything but get through the days. Despite all that, we had a wonderfully relaxed holiday season, a truly frugal Christmas.  In fact, Princess made a point to ask "why does everyone say the holidays are so stressful?" We then talked about choices and priorities and differences between different families.
Knowing that my income situation is set to change dramatically in the next month, we were very frugal with our holidays. And it was perfect!
Decorations
Over the last couple of years as we became true minimalist, we purged almost all our holiday decorations. But being back in a home, we definitely wanted to decorate a bit.  Here's how we did it.
Bought a live tree from a Boy Scout troop a young cousin is in – $55 (they delivered for free)
Bought 2 LED light strings for the tree – $14
Used the few ornaments we kept to decorate the tree
Put out Princess collection of Snow Babies (I started this when she was born, but haven't added to it in a few years.)
Covered table and deep freezer (which serves as counter space) with Dollar Tree table cloths
My grandmother gave us a Poinsetta
It was very simple and perfect for us!  Princess did all the decorating, and put it all away.  We have exactly one storage bin for Christmas stuff.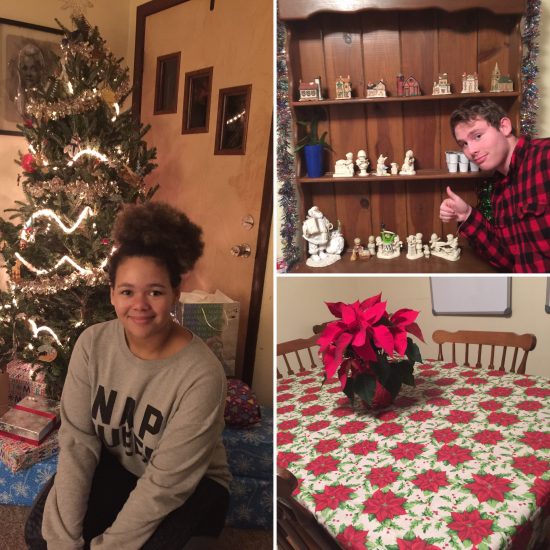 The Gifts
There were no extravagant gifts, and most gifts were practical. I gave each of the kids at home a set of flannel sheets because it's winter and our house is old, figured it would help them keep warmer at night.
Sea Cadet received a Hammock base, he purchased a Hammock at camp this past summer and has no where to hang it at home.  It's his favorite thing. I bought him a heavy duty base from Amazon.  He was surprised and is so excited. Cost $57
Princess received a custom made sweatshirt, that I ordered from a friend who customizes all sorts of things.  I LOVE supporting small businesses. It's a bit more than I would typically pay but it's perfect for her and I got to support my friend. Cost $37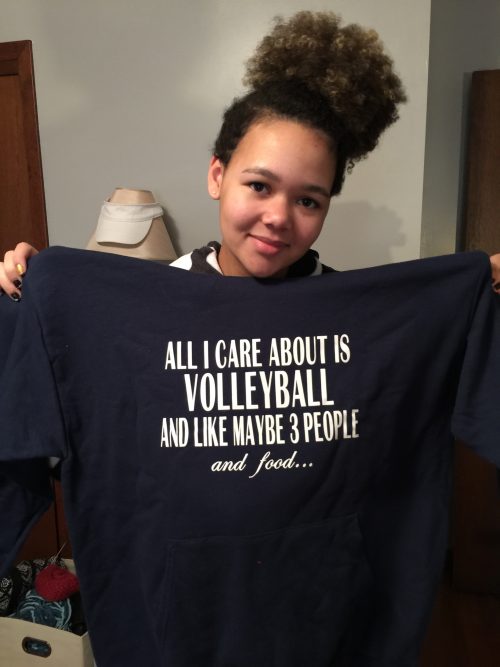 Gymnast received paints and canvas. He's been painting up a storm so the gift was perfect for him.
The kids all used their own money to purchase presents for each other and they did a great job picking out things the other would like. In previous years, that has been questionable. They also did a great job budgeting for presents, especially Sea Cadet as he has lots of temptation to spend his money.
The Food
We aren't big on traditional holiday food. One, most of use don't like it. Two, we cook alot and eat together most days. Therefore, we don't really do a big meal.  But this year, we decided to have my grandmother over for Christmas Eve and have a real meal.  The kids voted on fried pork chops, corn, green bean casserole and cookies for dessert. We then gave her the presents we purchase for her.
Christmas Day was junk food day. And the kids made it perfect for me, they served me all day. (It's also my birthday.)
All in all, we had a really great Christmas together.  Very low key, very relaxed. It really couldn't have been better, except maybe if History Buff had been able to join us. My present to him was the offer of a round trip travel to visit us this spring. He and I have talked about him coming for a week in April.  We will see.
Sea Cadet traveled up to Virginia via train (he purchased his own round trip ticket) Christmas night and spent a week with History Buff along with his biological sister and brother and birth mom.  He also worked a few days at the camp he works at during the summer.  He's really glad he went.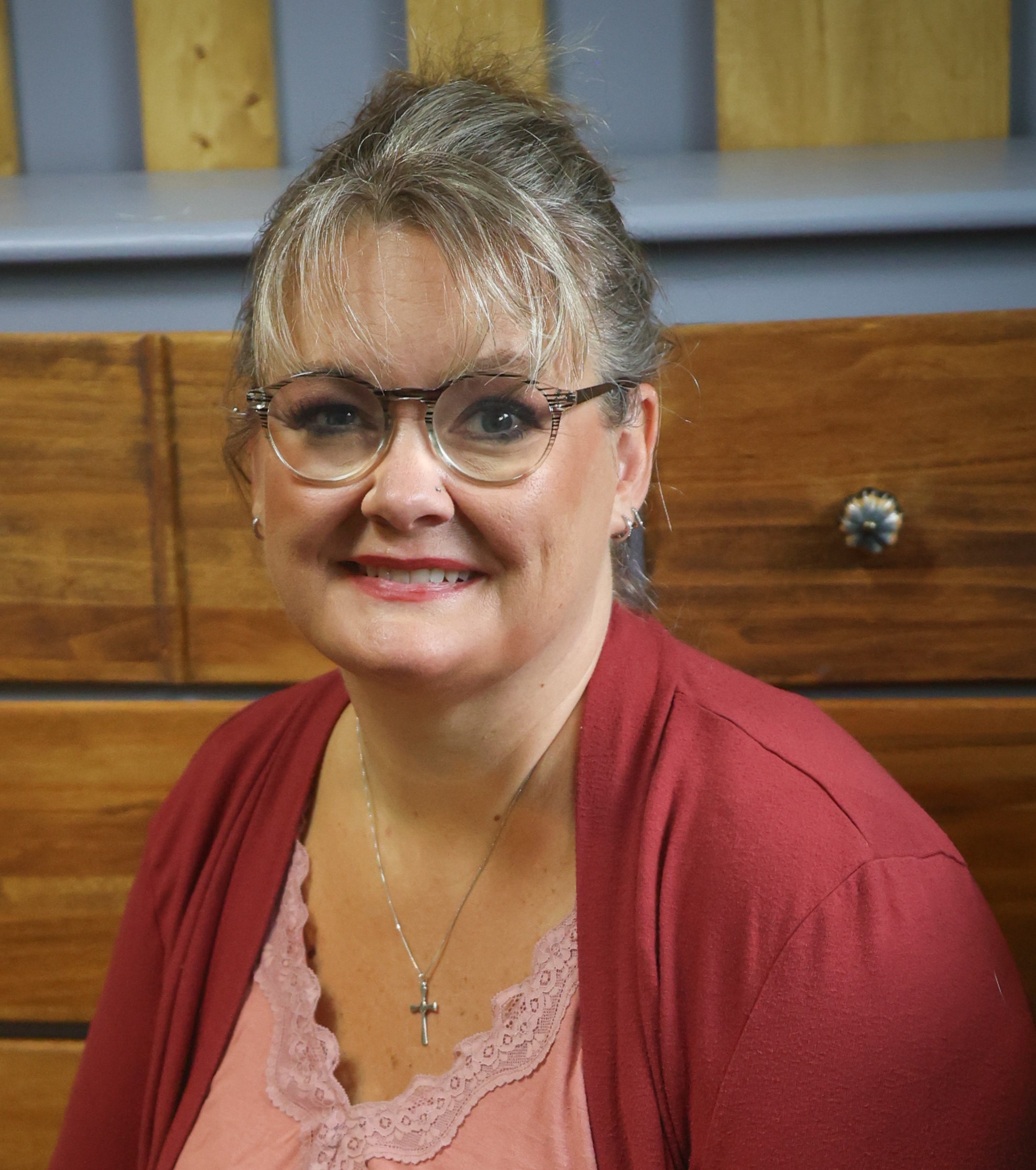 Hope is a digital marketing manager and foster/adoptive single mom to five kids. She has run her own consulting company for over 15 years and took a leap of faith returning to the corporate world in 2021 to a job and team she loves! Hope began sharing her journey with the BAD community in the Spring of 2015 and feels like she has finally mastered the balance between family first and wise financial decisions.