by Ashley
I know I've been promising a full debt update for awhile now. It's been harder for me to put together than I had imagined it would be (in terms of psychological distress), so I've come up with a "compromise" offer. I'm presenting here today my current list of Credit Card Debts. No, it's not my full list of debts. But adding in the student loans and IRS – ugh! It just feels too overwhelming right now. I need some "easy" wins.
Unfortunately, our list of credit card debt has grown ridiculously long.
It started early in the year when I got a credit card to do a balance transfer for a student loan (Citibank). This was back when we had $0 credit card debt. I had successfully used balance transfer offers from credit cards in the past for previous student loans and it worked fine. I didn't think this transfer would be any different. So I transferred $4460 in January 2017 to Citibank. I got a 0% APR offer for 21 months. Since the transfer initiated January 2017, it will be due by October 2018. I don't want to miss that date, otherwise the interest rate soars!
Summer 2017 Happened
I've talked many times about the perfect storm of issues occurring in summer of 2017. I stopped my part-time job; hubs' business shut down, I was weathering some tough personal issues, etc. A mixture of a much lower income than that to which we'd become accustomed, lifestyle creep that had become unsustainable, and sloppy or nonexistent budgeting. Basically just a whole falling-off-the-wagon thing going on in terms of personal finances. I turned to my credit cards that had long been tucked away in a filing cabinet. First it was Target, then Wells Fargo, Capital One, a Home Depot up in the mix. Things just snowballed out-of-control and before August hit, we were swimming in credit card debt up to our eyeballs. This is also when I fell off the blogging train HARD (if you go back and read old posts, you'll notice posts from me were few and far-between at this point).
Time to Get A Grip
Things still aren't where they need to be. Hubs has finished his personal training course and has been applying for jobs. Luckily, it's a good time of year (what with all the New-Years resolutions and so-called "January Joiners" at gyms). There look to be a lot of openings. He's also picked up some random side-gigs to earn a bit of money the past couple months. Plus selling things online, etc. Every little bit helps. We're not where we need to be in terms of income OR outflow. But we're taking some baby steps and laying out our credit card disarray is a good place to start.
Credit Card Debts
Here is our current list of credit card debts, listed from smallest balance-size to largest balance-size.
Place
Current Balance
APR
Minimum Payment
December Payment
Home Depot CC
$1229
0% (through February 2018)
$40
$400*scheduled
BoA CC
$2410
8.24% (
$26
$300
Capital One CC
$2992
18.9% (
$59
$100*scheduled
Balance Transfer Student Loan (Citibank CC)
$3713
0% (through October 2018)
$55
$55
Wells Fargo CC
$15,178
13.40%
$360
$400
Totals
$25,522
$540
$1255
Adding up all the numbers for this post caused a sickening feeling. I really can't even focus on it too long without getting a migraine. I know some of the "yucky" feeling is good because it is what will ultimately keep us from going back to this spot again. But for right now, I have to push it aside because I find my resolve to be too fragile to become bogged down with the "yucks." I've talked before about how much of debt-reduction is psychological in nature (or, rather, how much psychological issues can impact debt payoff). If we are to succeed with digging out of this (again), I need to feel hopeful.
Hope is Ahead
Luckily, I do feel hopeful. I didn't include it in this spreadsheet because it happened at the end of November, but I recently paid off the remaining balance of our Target credit card. At it's peak, it reached about $3500 in the summer. Not our highest balance by a long-shot, but the card was maxed out and I had just been making little "chips" every month when the bill was due. In the last couple months, I paid a bit more and was thrilled to send in the final payment late November. It's such a great feeling to make these tiny wins! The next three cards (Home Depot, Bank of America, and Capital One) shouldn't take too terribly long to knock out. Then attention can turn to the beast. Can you imagine – my limit was previously set at $14,000. We accidentally went over that limit. And what did Wells Fargo do? Oh, what any reasonable lender-of-credit would do…..they extended more credit. Upped my limit to $17,000. And obviously some of that additional credit has been used (since we've now got over a $15k balance). So they've won on the battle. But I'm determined to win the war. We've been down this road before and kicked ass last time; we will just have to pull ourselves up and do it again.
Thank you for your support and encouragement! I know things look bleak, but I hope you'll stick by my side as we pull through this mess all over again!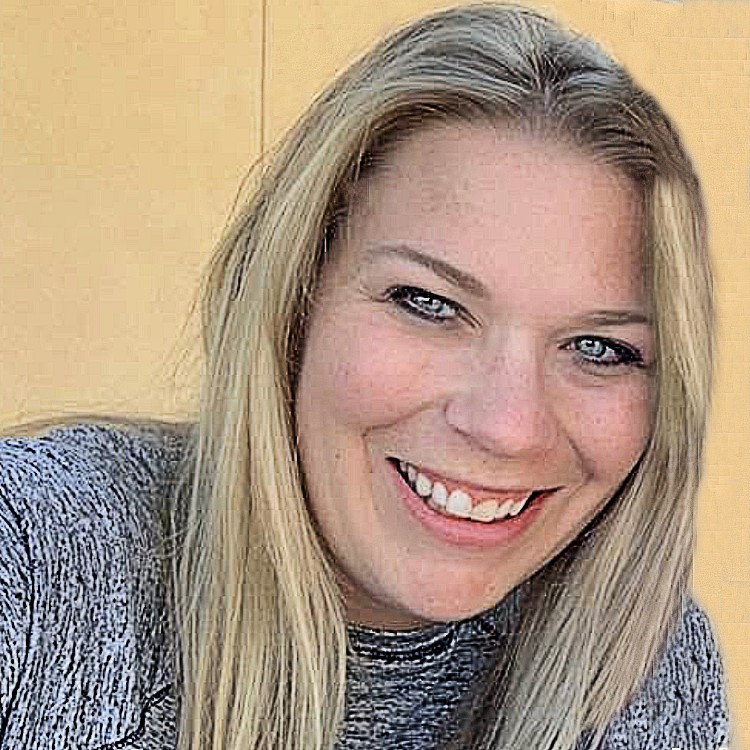 Hi, I'm Ashley! Arizonan on paper, Texan at heart. Lover of running, blogging, and all things cheeeeese. Late 30's, married mother of two, working as a professor at a major university in the southwest. Trying to finally (finally!) pay off that ridiculous 6-digit student loan debt!