by Ashley
In my continual battle to lower our grocery bill, I've been making lots of lists:  lists of meal ideas, lists of sale foods, and standard grocery lists. I've set ourselves a strict budget and have been following it to a "T."
I estimate food costs in advance (it's written directly on our grocery list). Then when I go grocery shopping I make little tally marks so I can keep a running total of what our bill will be (to ensure we don't go over the limit I've set).
Even with all this preparation, you have to have a watchful eye on how items are scanning!  We used to be a Velveeta Shells & Cheese family, but at $2.50/box, we've decided the cheaper Kraft variety (usually $1.29/box) is just as good. This week, all the macaroni and cheese was on sale for only $1 per box. I decided to stock up, getting 5 boxes in total. But when scanning my receipt after checking out, I realized that somehow only one box rang up for the correct price. No idea why/how it happened. But I was overcharged 29 cents per box.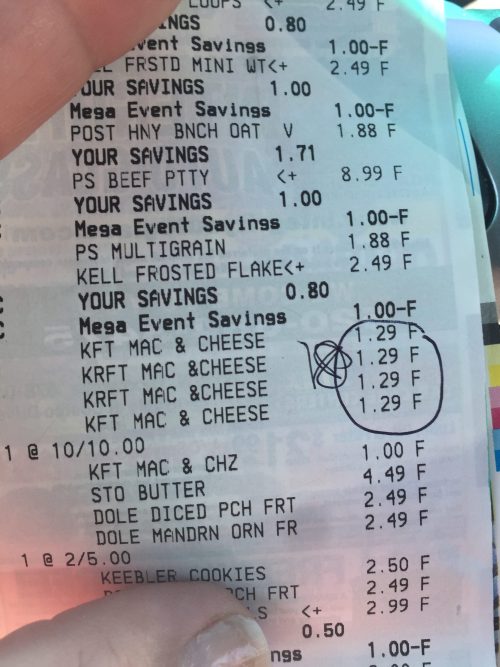 The old me would likely have let it go. Not worth the hassle of going to customer service over about a buck and some change.
But the new me is focused. Determined. We're counting every single cent over here. Even the pennies matter.
So I walked right on over to customer service (I hadn't noticed until after I'd already paid and the transaction at the register was complete). It didn't take more than 2 minutes for me to get a whopping $1.16 handed back in cold hard cash. I stuffed the dollar in my cash envelope (oh yeah, totally doing the cash envelope thing again! More on that to come.), and the change went into my wallet. Virtual high five to me for catching the mistake and following through with seeking the reimbursement I was owed.
So let this be a reminder to always be watchful of your purchases and how they're ringing up! If you're expecting to buy something on sale and it doesn't ring up correctly, don't be afraid to ask for a price check or to return to customer service for a reimbursement if needed. It wasn't nearly as much of a "hassle" as I'd assumed it would be. No hassle at all, really!
If you notice an overcharge, do you go back for the refund? Have you ever just walked away (< I know I have before!!!)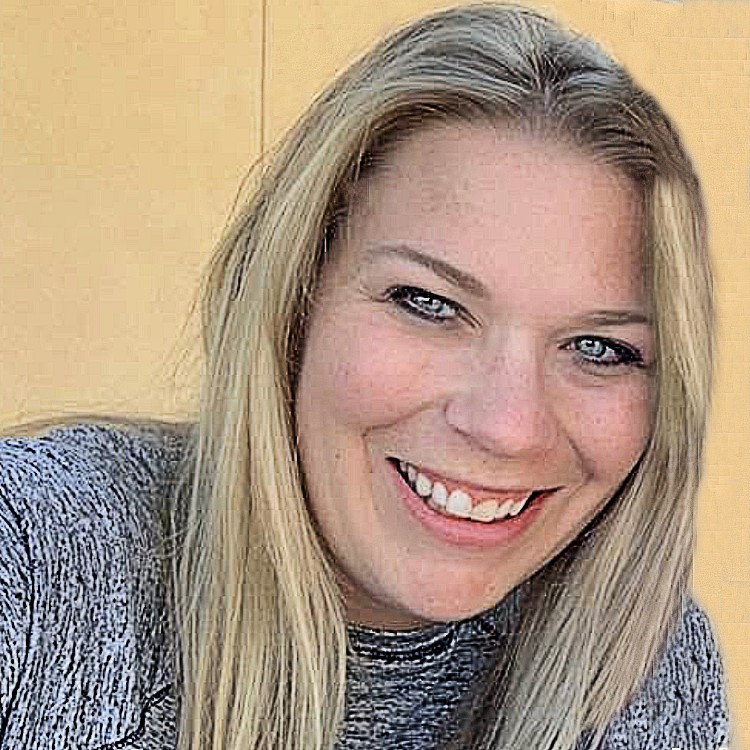 Hi, I'm Ashley! Arizonan on paper, Texan at heart. Lover of running, blogging, and all things cheeeeese. Late 30's, married mother of two, working as a professor at a major university in the southwest. Trying to finally (finally!) pay off that ridiculous 6-digit student loan debt!