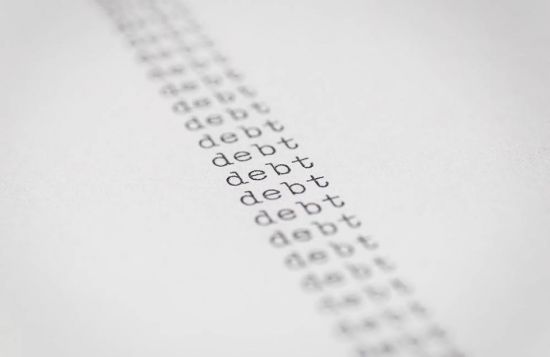 There are several ways you can remove collection accounts from your credit report. Some removal methods may require negotiating. Others methods may require paying part or even all of the debt you owe. Each method listed below may be right for some situations but not others. Carefully consider the pros and cons of each method before you use it.
Negotiate Settlement with Creditor
It may be possible to negotiate a debt settlement with the creditor that you owe. This often means paying less than the full amount owed. In exchange, your collection account is changed to pay in full.
This method can be very effective when you owe more than $1,000. You will have to do some negotiating to get the best deal possible. The settlement agreement stipulates that the negative listing is removed when you make the agreed payment. You pay a lower amount and improve your credit.
Collection Deletion Payment
If your collection account has a balance of $500 or less than a collection deletion payment may be possible. You may be able to pay in full so that the collection is deleted from your credit reports. This method works well if you owe smaller medical bills, utility bills, or other minor debts.
You offer to pay the debt in full as long as collection account is deleted once payment is received. This will remove the accounts paid from your credit report. Without the account listed your credit score will normally increase.
Dispute with Major Credit Bureaus
Another way to remove a collections account from your credit is to dispute it. You dispute the account with the major credit bureaus: Experian, Equifax and Trans Union. You must write a letter to each of the credit bureaus showing the disputed debt. In the letter state that you are asking for an investigation into the account. The law requires the credit bureau to investigate the debt.
The credit agency must determine whether the disputed debt is properly documented. This documentation must meet certain credit reporting requirements. Any dispute must be investigated and verified. If this is not done then you can force the credit agency to remove the account from your credit report.
Request Debt Validation
This method is similar to disputing your debt but it is more aggressive. You may need to file a lawsuit if you do not get a response from the credit bureau within the time allowed. Under the Fair Debt Collection Practices Act this is normally 30 days. You must request debt validation in writing, and the letter should be sent by certified mail with return receipt requested.
The response timeline starts as soon as the credit agency receives your debt validation letter. Once the credit bureau receives your validation request they legally must obtain validation of the debt. A copy of the validation must be provided to you. If this is not done then the law demands that the credit agency remove the debt from your credit report.
If the credit bureau is not responsive then you may have to sue to have the debt removed. This can be costly. Documentation is usually difficult or impossible to provide. Many creditors do not have physical proof of the debt owed.
Original Creditor 623 Dispute
If you have tried to dispute a collections account with the credit bureaus without results don't despair. You can use the original creditor 623 dispute method. You must send a dispute letter to the original creditor who placed the account with the collection agency. This method involves the Fair Credit Reporting Act section 623 (PDF).
Once the original creditor receives the dispute letter they must respond within 30 days. The creditor must verify the debt and prove you owe it. This method is especially effective at removing a collection account from your credit report.
Final Words
As you can see, fixing your credit score requires time and patience. If you want to remove these negative accounts from your credit you need to be persistent! Remember to keep detailed records and mail receipts as proof of your efforts. If you don't succeed at first keep trying, using a different method if necessary. Eventually, you will be rewarded with a higher credit score.