by Ashley
Wow, wow, wow. I was just talking about how time has gotten away from me this month. I've done it again because here I look up and realize I've missed a very important anniversary of sorts. In March, we officially hit the 2-year mark since starting the debt-reduction mission. Can you believe it? I started blogging here in March 2014 with this first introduction post, followed-up by this post where I gave the nitty gritty details of our full debt situation. So what's happened in this time? And what's on the horizon?
Two Years into Debt-Payoff:  A Look Back and a Look Ahead
A lot has happened in the past 24 months since I truly began this debt payoff journey (note, I'd been paying some debt prior to beginning blogging here, but it wasn't until I began blogging that I really kicked debt payoff into high gear).
In 2014 we paid over $25,000 toward debt. At our highest, we paid over $7,000 in a single month during the summer! It was a whirlwind of a year!
In 2015 we paid another $25,000 (actually a bit more) toward debt! Hubs' business experienced some setbacks, but I landed a new full-time job that certainly helped to boost our income.
2016 is set to be a landmark year for us in terms of income. We've also split our priorities a bit to include some savings goals. In my 2016 goals post, I pinpointed 3 goals we're working on this year:  1) Save $10,000 for a down payment on a home, 2) Save up $5,000 for an emergency fund, 3) Pay $30,000 toward debt.
So how are we doing nearly half-way through the year?
Goal 1:  Save $10,000 for a down payment on a home – So far, so good on this goal. We're planning to start house-hunting in early summer (May-June timeframe), with hopes of closing by late summer (August is our target month). We're on track to have our down payment saved by June (but there is a little bit of leeway in case it spills over into July).
Goal 2: Save $5,000 for our emergency fund. This is chugging along slowly. I've been saving less toward our EF as we've focused more on the down payment for now. But our budget forecasts currently have us meeting this goal by July. It will be nice to have a little buffer built back up before moving into a new house. You know….just-in-case.
Goal 3: Pay $30,000 toward debt. So far, so good with this, too. Every month we've exceeded our goal for the month. See here:
| | | |
| --- | --- | --- |
| Month | 2016 GOALS | 2016 |
| January | Goal: $3500 | $4013 |
| February | Goal: $1000 | $1261 |
| March | Goal:  $1000 | $2134 |
| April | Goal:  $2000 | ((estimated: $2,000)) |
| May | Goal: $2000 | |
| June | Goal:  $4000 | |
| July | Goal: $4000 | |
| August | Goal: $2500 | |
| September | Goal: $2500 | |
| October | Goal: $2500 | |
| November | Goal: $2500 | |
| December | Goal: $2500 | |
| Total | Goal: $30,000 |   |
Now that I've managed to extend my work contract through the summer, especially, I'm thinking this goal should be in-the-bag.
Oh, how good it will feel to dump a full $30,000 in debt this year! That will amount to knocking down my student loans by nearly 33%!
I cannot wait to have Navient out of my life forever. I want to scream it from the rooftops! I CAN NOT WAIT!!! What the world will feel like when we don't owe a single person a thing. When our only bills are for our immediate living expenses (food, house, utilities). When we can save and grow wealth and be more generous people to the causes that matter dearly to us. To consider possible early retirements. To travel more. The list goes on and on and the possibilities are limitless.
Only a life free of debt can afford us all of these options. I want it so badly I can taste it. I can't wait until our dream has become a reality.
We're in it for the long-haul. Ramsey spouts the statistic that the average person going through Financial Peace pays off their debts in 18 months. Well, we're at 2 years deep with probably another 2 years to go. Sometimes I feel like I'm flying high (like when we finally became consumer debt-free!!!!!), other times I feel absolutely defeated (like when Navient (metaphorically) stomps on my face again). But I just try to keep my eye on the prize:  eventual debt-freedom. How sweet that success will be!
Where are you in your debt-reduction mission? How much further do you have to go? How far have you come?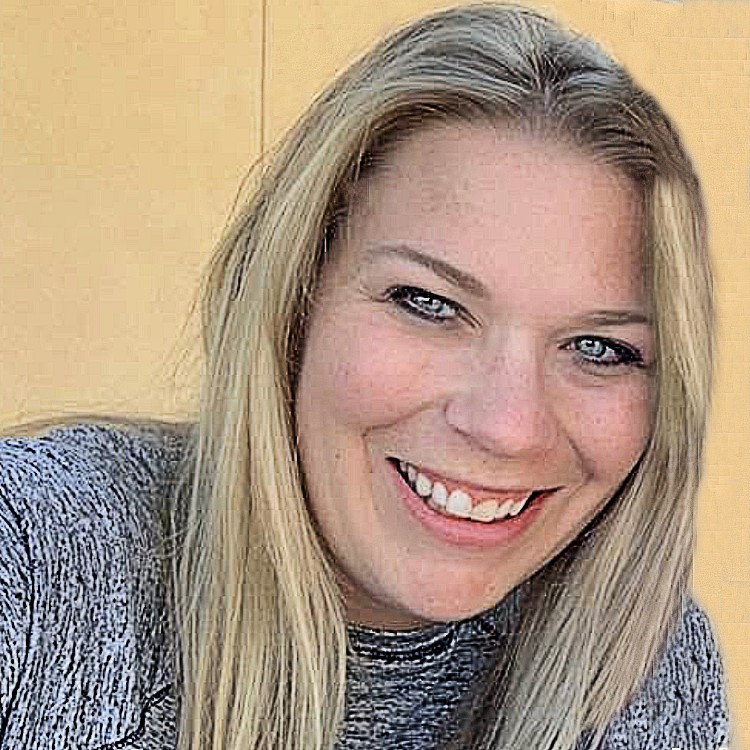 Hi, I'm Ashley! Arizonan on paper, Texan at heart. Lover of running, blogging, and all things cheeeeese. Late 30's, married mother of two, working as a professor at a major university in the southwest. Trying to finally (finally!) pay off that ridiculous 6-digit student loan debt!