by Ashley
Im blogging from my phone so this will be quick.
Just wanted to say Happy Thanksgiving to all American readers and an equally happy holidays sentiment to those of you elsewhere in the world.
ill give more details Monday but we ended up all driving up to Utah for my dads last holiday here. It was a beautiful and family-filled day. Girls played with cousins, loved seeing snow(!), and eating good food. Here they are with their great grandmother!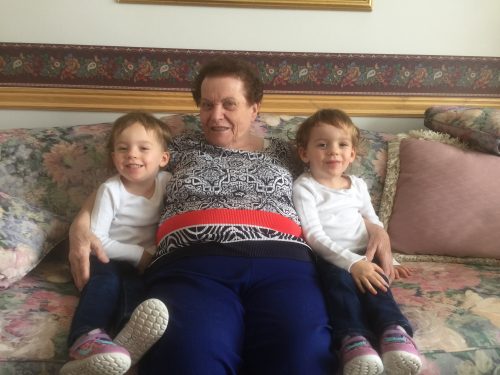 I would love to show you another blast from the past – I found my dads undergraduate student ID!! It's crazy he still has it! Only,I guess back in the day they didn't care because his social security number is right on the front!! lol!! On my phone I can't crop or edit as easily so no photo ID picture for you guys. Sorry!
Today we will spend the morning loading the moving truck (or really just supervising, as we've hired movers). It's going to be a tough and emotionally charged day for all of us. Any good vibes, warm thoughts, or prayers for strength would be appreciated. This evening we will take the girls to see Christmas lights and tomorrow we hit the road back to Tucson. Expect a longer update on Monday.
I hope you all have a happy, healthy, and relaxing weekend and that you take some time to reflect on all your blessings this holiday season! Does a body good!!
Peace & Love,
Ashley
Never Miss a Single Post
Join our FREE newsletter and get awesome financial tips straight to your inbox.