by Ashley
One thing we cut out of our family budget while in debt-reduction mode has been family photos. Last year for our holiday cards I used a photo I'd taken myself (see here). The last time we had professional photos taken (2 years ago), we'd used a groupon and went to the JC Penny Portrait Studio. But it was kind of a rip-off. The photos were just so-so, we felt rushed (had 15 minutes total), only a couple different poses, and then we were nickel and dimed for everything. I think we got to pick 2 prints and if we wanted more we had to pay extra. Plus the images we received were actual prints. If we wanted digital copies (for printing holiday cards), it cost extra. In all (portrait fee + prints + digital images) we paid $75 (I actually looked up our spending so this is a true figure). Apparently the price has gone up, because according to their website, a similar package (portraits + prints + digital images) will now run you $100-$150 depending on whether you use a coupon (See here).
Do we need new family photos?
No. Absolutely not. Professional photos are a want, not a need.
But toward the end of October (which happened to be a fantastic month financially for us; see budget update here), one of my good friends mentioned how her family was getting family photos, blah blah blah. Next thing you know, I was calling to schedule photos the same day/location, just an hour before my friend.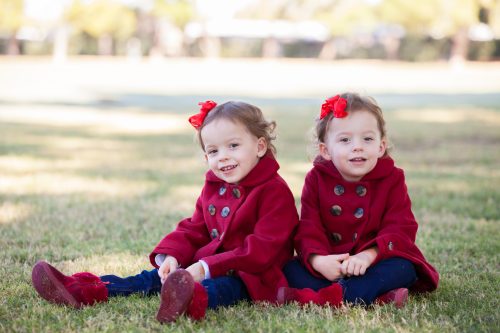 I am IN LOVE with the photos! The photographer did an amazing job, particularly since we had two sniffly/cold-striken toddlers (who, as I'm sure you can image, are not easy to work with).
But you know what I love just as much as the photos? The price.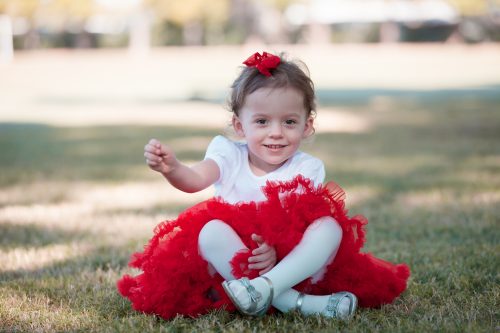 We paid $150 for the photographer's time, some prints (1 8×10, 2 5×7, 1 sheet of wallets), and access to ALL the digital images (over 100 images in total). Plus, we lucked out because my friend (who had referred us to the photographer) was late to her session. The package was only for 30 minutes of time, but when my friend was running late, the photographer just kept snapping away, in no hurry to be done with us. We ended up getting photographed for over an hour of her time!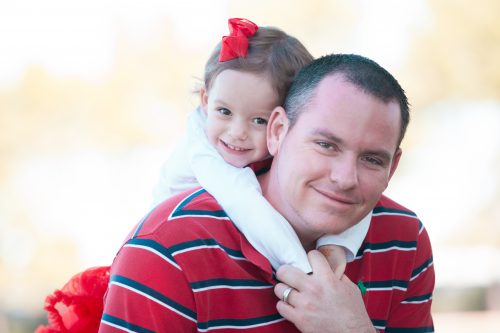 And, I mean, LOOK at these!!! ((heart swoon))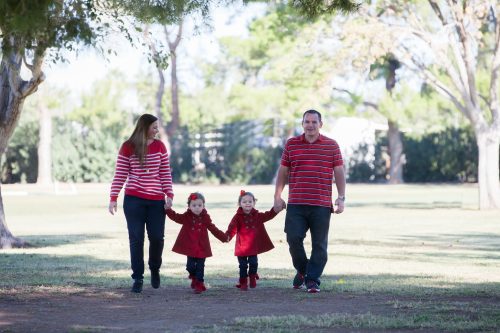 Of course, as fate would have it, November is not shaping up to be nearly as lucrative financially as October was. So….dang.
Would I take back these photos?
Ehhhh, probably not. We're a matter of months away from being consumer debt free. My heart longed for some real, professional quality family photos. And I'm blown away by these! I think a bi-annual family photography session seems pretty reasonable. Particularly in light of the fact that I don't have any other great options for family photos (in the past people have suggested having a friend take our photo, but I'm not friends with any hobby photographers and my one friend that had a really nice quality camera moved away this summer).
So….yeah. I don't mean for this to be somehow rubbing our fancy-pants photos in peoples' faces. We've gone a long time without quality photos so this is certainly an exception rather than the norm for our family.
But I also didn't want to lie or pretend like this never happened. I wasn't sure how to categorize the spending of these photos (entertainment? Christmas spending?). I ended up using funds from our Christmas account since one of the primary purposes of the photos is to send out holiday cards. So you'll see this in our November budget. Luckily, because we have a mini Capital One 360 savings account for Christmas-related spending, this expenditure shouldn't have a big negative impact on our November budget.
Also, by reader request, here are a couple (very UNprofessional) photos of the girls in their $14 Costco Halloween costumes.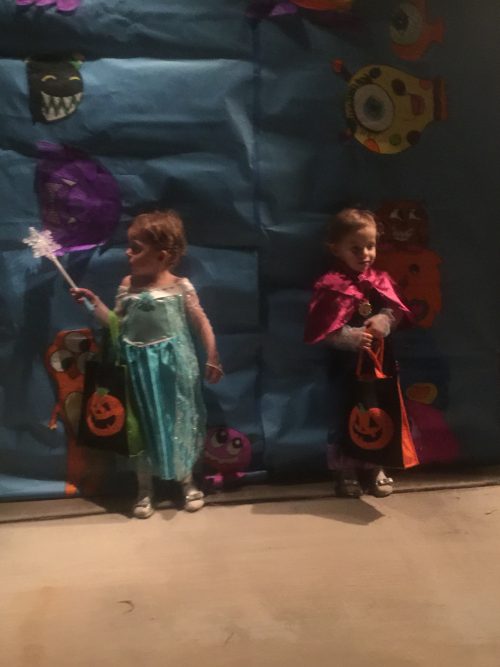 At a neighbor's house. They had set up a Halloween-themed backdrop for photos!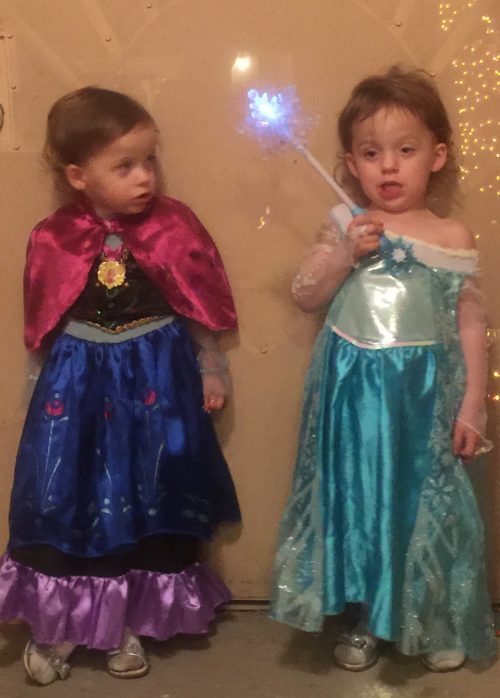 Getting 2 toddlers to look at the camera at the same time = impossible. I have no idea how the professional photographer managed to do it!
Professional photos by E-Motions. Crappy iPhone camera photos by me. ; )
Happy Monday, y'all!
**Edited to add:
I mentioned getting family photos to my sister, who complained that she wanted new photos but couldn't afford the cost. Her go-to photographer is $300/30-minute session (double the price of mine) and she said they'd easily spend another $200 on getting hair cut/colored and new clothes for the photos. At a whopping $500 cost, she couldn't justify the expense in their family budget. 
But I totally disagree….it CAN be done, and for much cheaper than $500!
Our photographer was a steal. Hubs and I both wore clothes we already owned. I cut and colored my own hair, so no cost on any of that. The girls were wearing new tights and coats (I'd bought in October and mentioned in our budget post), but that's because they needed new coats and tights (not specifically purchased for this photo). Everything else (boots, shoes, fluffy red skirts, shirts, etc.) were things they already owned. So, use what you have, go a cheaper route for hair care/maintenance, and shop around for a reasonably-priced photographer you like. If its important to you, it can be done on a budget. I promise!!!