by Hope
We are finally on the final stages of getting the house ready to go on the market.  There have certainly been times during these two months that I've wondered "why me?" but I've held on to the fact that in every bump in my life I've been able to look back and find the reason.  This experience has taught me so much, not just about money but about selling a house.  I've never sold a house before as my only other house I owned was sold as a spousal buy out in my divorce.  Okay, so those are the obvious lessons.
I've also learned more about maintaining a home, fixing a home and the big one, having money!  I know that sounds crazy since I'm pouring everything into the house and living.  But for these past months instead of paying debt extras, etc. I've been hoarding money for things to do with the house.  Granted I'm tapped out now, but for these last couple of weeks, when I needed to buy something for the house or pay someone for work…I just paid it.  I didn't have to budget for it, wonder if I had it, etc.
I've been living so close to the wire these past years, especially this past year that I've been so focused on paying off debt that I rarely could spend money without really thinking it through, thinking what was coming in the next four weeks, etc. So this has definitely inspired me to consider changing out I manage my money, no just after the debt payoff is done, but even maybe some small changes now.
So I've been considering a couple of things:
I've been inspired by Ashley's living on last month's income, but that would take me a few months of no debt pay offs to get far enough ahead and I'm not sure I am willing to do that.
My emergency fund is steadily growing from my part time job so I could use that as my "cushion" but I think I'm better off leaving it be and going back to forgetting it's there.
I could take a month or so to pad my primary checking account with a few extra hundred.
I'm not sure if any of these will work, but I do know that these weeks have definitely taught me some very valuable lessons on finances and home maintenance and selling.   I will feel so much better when I (and my dad) can have complete closure on this issue.  And even though I no longer carry the financial burden of the house, I certainly feel the responsibility for putting my dad is this situation. The house goes on the market on Saturday…please pray for a quick sale.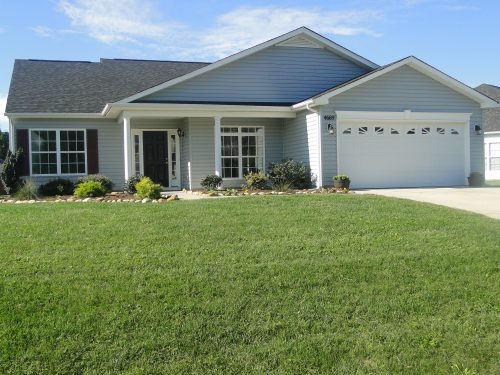 Follow a single mom's journey to be DEBT FREE while managing this crazy life's conflicted choices with regards to kids, pets, homeschooling days and self-employment!
The sorrow and joys of this roller-coaster overwhelm her at times, but she is committed to this course.
Hope plans to dig out of debt using any resource possible including her small business
EPOH
, her
blog
and any other resource that comes to mind!