by Hope
This summer we must travel. Okay, not must, but we are. The kids each have camps to go to and three of the four are going to camps out of state. Two of these out of state camps are in May.
The costs for this travel in nominal, we stay with friends/family, they provide most of our meals and what is not provided, we are still able to stay pretty close to our regular grocery budget by taking food and eating cheaply. The only hit we really take is gas.
HOWEVER, this year I have a major problem – Dog Care! The last three years, we have had a fabulous friend (also drum teacher) who watched our house and animals for nothing or next to nothing. This year, we don't have that AND we have one more dog than we've had in the past.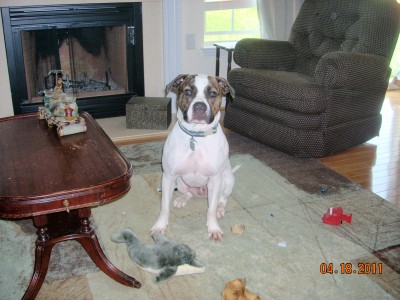 In preparation for this, I've placed an ad at our church community board and put our feelers with our friends. So far, I'm looking at $40 per day. Ugh! And no way! That's $560 for the first trip that we are going to be gone and there are more coming through the summer.
I'm planning this far in advance as I have to find something that works…and I can afford without feeling sick to my stomach. Your suggestions would be greatly appreciated!
I'm starting to look at a neighborhood girl who put our a flyer, taking the dogs with us (really not feasible,) getting rid of a dog (yes, I'll give some detail on that,) and bartering a room in our home for the summer in exchange for pet care.
I'm open to any and all tips and suggestions….even desperate for them!