by Beks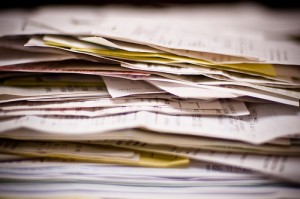 I'm facing my biggest foe this weekend… the IRS. This is the second year we have decided to prepare our taxes ourselves with free tax software. It's a huge savings from the $200+ we were spending on our accountant but I'm always a little leery about dealing with the government on my own… and I work for the government.
That should tell you something.
We will still have to consult with a friend about some questions we have, but I'm hoping we'll come out on top again. We got a huge chunk of cash back last year but we didn't adjust our withholdings since our deductions were changing this year. I know Dave Ramsey yells at people who let the government withhold too much money, but since our deductions are far from predictable, we have to take a safe route.
I've cleared my schedule (and the living room floor), chilled a 6-pack of beer to keep hubby interested, and I think we're ready.
Poll time!
Do you prepare your own taxes or pay an accountant?