by Beks
I had the opportunity to read Judith Levine's book "Not Buying It. My Year Without Shopping" while on our camping trip.
I was excited to read about the experiences of someone who decided to say no to shopping… or so I thought.
Judith's book should have been titled, 'Stories about my strong political beliefs sold to you under the guise of reducing consumerism.' I tried to glean as much as possible about living life frugally but finally became so annoyed with the author, I didn't read the last 30 or so pages. She droned on and on about how Bush was to blame for just about everything, insisted that frequent political contributions and political activism trips didn't count as spending, whined for a chapter or two about a cell phone tower she didn't like, and then explained how purchases didn't count if one of her friends paid for it. When she wrote about a friend who had invited her and her husband to dinner and they went in hopes the friend would offer to pay (he did), I blew a top.
My poor husband was interrupted more than necessary when I would yell from my chair, 'Honey! Listen to this. No seriously. This is the most ignorant paragraph I have ever read!' or 'If this isn't spending, what is?!?!?' while he played lawn darts.
Maybe it's because I had hoped a book about reduced spending would actually be about reduced spending or maybe it's because the last 'fun' thing I've bought in 3 months is a $15 set of lawn darts and my patience is wearing thin but…
As much as I treasure library books and treat them gently… I 'may' have thrown this library book into the sand in a horrible fit of anger.
Don't worry, I quickly moved on to trashy romance novels to rot my brain for the next three days because really, isn't that the point of a vacation?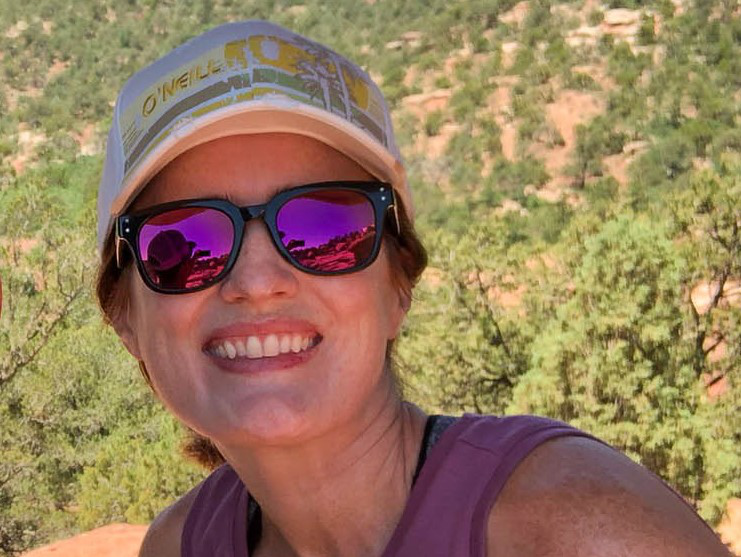 Beks is a full-time government employee who enjoys blogging late into the night after her four kids have gone to sleep.  She's been married to Chris, her college sweetheart, for 15 years.  In 2017, after 3 long years working the Dave Ramsey Baby Steps, they paid off more than $70K and became debt free.  When she's not working or blogging, she's exploring the great outdoors.