by Beks
I'm quick to discount the honesty and integrity of loan companies. OK, let me put that in more accurate terms…
I think loan companies are as trustworthy as criminals.
But, I will fully admit when I am pleasantly surprised by lenders (it doesn't happen often).
I sent the most recent truck payment and was a bit angry when I received my payment coupon a few days later. The coupon noted my next payment due date – late summer of 2011. I distinctly noted 'PLEASE APPLY THE EXTRA PAYMENT AMOUNT TOWARD PRINCIPAL. DO NOT ADVANCE PAYMENT' on the payment coupon I mailed with my check.
I e-mailed Toyota financing and asked them to explain how payments were applied and, if I my payment was improperly credited, to remedy the situation immediately.
Within 24 hours of my initial e-mail, Toyota responded, "Thank you for contacting Toyota Financial Services. Interest is calculated on your loan using the simple interest method. This means that any funds received in excess of the amount scheduled are automatically applied to the principal loan balance.
Any payment in excess of the standard monthly payment, given that there are no late or miscellaneous charges on your account, is applied to the principal balance of your loan. As a result of our billing method, the subsequent billing statement will show that your account is paid ahead. The net result with your type of loan is that extra funds are applied to principal.
For verification, we will mail an account history to the address listed on your account. This will provide a list of all payments received as well as a breakdown of principal and interest for each payment."
The day after I received the Toyota e-mail, I received the financial breakdown in my mailbox.
I won't ever get another car loan but I was impressed at the level of response from an auto lender and can't help but wish…
My home loan could be financed through Toyota.
Do you think they would finance me if I said it wasn't a house but a several hundred thousand dollar Toyota Sequoia?
Oh, and about the whole principle vs. principal debate brought up in the earlier post, it made me feel better when Toyota wrote 'principal' in their response and Wells Fargo also addresses it as 'principal'. Frankly, I don't know which is which. ; )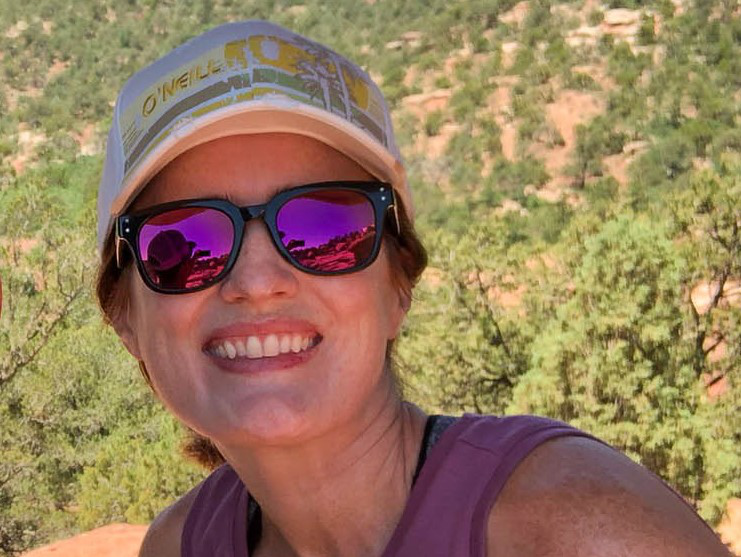 Beks is a full-time government employee who enjoys blogging late into the night after her four kids have gone to sleep.  She's been married to Chris, her college sweetheart, for 15 years.  In 2017, after 3 long years working the Dave Ramsey Baby Steps, they paid off more than $70K and became debt free.  When she's not working or blogging, she's exploring the great outdoors.