by Beks
A reader recently e-mailed and asked how I told my family about my debt problem.
Here is a warning – you may not like my answer.
Let me explain…
I didn't have a lot of debt when my husband and I married. He brought in some pretty large chunks of debt and collections that were 'inherited' from someone else. Since I had never dealt with lines of credit or collections, I sought the advice of my parents for a problem solving strategy.
They suggested I pay off the debt as quickly as possible, negotiate with the collections company, and move on with my life.
Being the mature, reasonable adult I was, I promptly ignored them. Then, wisely, since I was already drowning in debt, frustrated, and hurt, I bought a brand spanking new car and took several trips to Hawaii.
When you have lots of debt, you get to a point where you simply give up. To the reader who e-mailed me, I've been exactly where you are right now and I'm getting to the other side – alive and breathing.
When I finally came to my senses in late 2008 and started to make efforts to fix the problem, my parents already knew I was a financial idiot. I think they were just waiting for me to raise my hand and ask for help. They never got angry and never made me feel bad about myself. I'm very fortunate to have a great set of parents. In short, unless you are REALLY REALLY good, you parents and family probably already know.
As for the exact words I used? You read them with my parents. Yup, I 'came out' on this blog.
If you need help with ideas on how to fix more serious issues in finances, ask for it. Then, save the grief, listen, and take action.
Here's the part you won't like. Only ask for advice and support, don't ask for money.
Dave Ramsey is right. When money exchanges hands in families, Thanksgiving dinner will never taste the same. I can tell you that from personal experience.
You made the mess. Clean it up.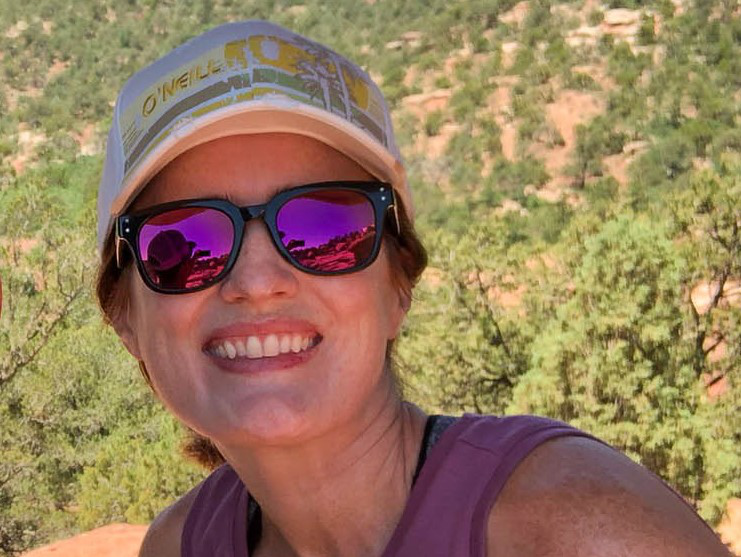 Beks is a full-time government employee who enjoys blogging late into the night after her four kids have gone to sleep.  She's been married to Chris, her college sweetheart, for 15 years.  In 2017, after 3 long years working the Dave Ramsey Baby Steps, they paid off more than $70K and became debt free.  When she's not working or blogging, she's exploring the great outdoors.