by Beks
For those with weak stomachs, stop reading. For those with a disturbing sense of curiosity, read on.
Last summer, my husband and I planted a beautiful garden in our backyard. The vegetables flourished. We had such a large bumper crop that we had to give huge amounts away to friends, neighbors, co-workers, friends of friends, perfect strangers… you get it.
Despite our daily picking, there was the occasional ripe tomato that escaped our notice and wasn't picked. They may have escaped our notice but they did not escape the notice of my tomato loving Boston Terrier.
For most of the summer, his face was covered in red tomato juice.
This year, we decided to intensify our debt diet in an effort to shave off a few months of debt payments. Sadly, that meant cutting out our yearly garden budget.
Imagine my surprise when I discovered a tomato plant sprouting from the middle of my yard a month ago. A few days later, while weeding a side planter, I discovered another. Over the next three weeks, more and more tomatoes sprouted with a high concentration of plants where… um… my dog does his business.
Oh. Dear. Lord.
We pick up our yard but sometimes, the dog buries his… uh… business, effectively planting his own… um… garden.
I went to rip out the offending plants, when my husband yelled, 'LEAVE THEM!!' Apparently, he wanted to keep the plants and hoped I wouldn't consider the origin.
So yes, we have an odd definition of a free 'garden'. No, I won't be eating those tomatoes. And yes, I understand gardeners use steer manure, but those gardeners don't have to look at the butt the manure came from.
If you are planning on visiting me this summer for a BBQ, avoid the salsa.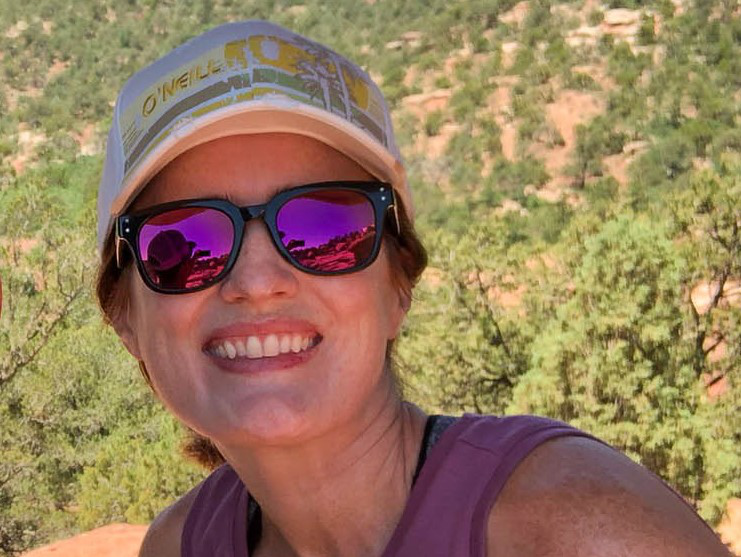 Beks is a full-time government employee who enjoys blogging late into the night after her four kids have gone to sleep.  She's been married to Chris, her college sweetheart, for 15 years.  In 2017, after 3 long years working the Dave Ramsey Baby Steps, they paid off more than $70K and became debt free.  When she's not working or blogging, she's exploring the great outdoors.