by Beks
Over the weekend, my husband was reburying some electrical lines because they were dangerously close to the surface when he stumbled across a mysterious concrete pad in the middle of our backyard. Rather than recover the pad with dirt and walk away, he wanted to jackhammer it out.
Heaven forbid a concrete pad dare to exist two inches under the dirt in our yard.
'Hey hon, I'd like to rent a jackhammer to take out that pad' he said over dinner on Sunday. He went on to explain that it would be difficult to always try to remember where it was and it would instantly kill his mechanical gardening tools. All I count think was… we don't have enough long term disability or life insurance.
'Sweetheart, it's not in our budget and it's not a necessity. Could it wait until next year?' I asked.
He dejectedly nodded yes as if I had taken his 'man card'.
If there is one thing I've discovered since we made the choice to live without debt, it's this… you will learn to get creative.
Last evening, my husband showed up with a free borrowed jackhammer. He has become a master at bartering. It seems like each time I say no, he seems to figure out a way to make things happen.
What was your best barter? And has your decision to rid yourself of debt made you barter more?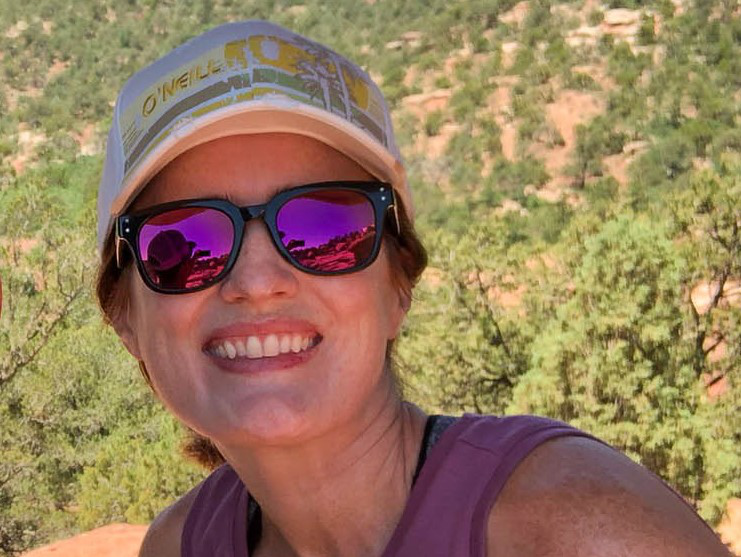 Beks is a full-time government employee who enjoys blogging late into the night after her four kids have gone to sleep.  She's been married to Chris, her college sweetheart, for 15 years.  In 2017, after 3 long years working the Dave Ramsey Baby Steps, they paid off more than $70K and became debt free.  When she's not working or blogging, she's exploring the great outdoors.